IT User Access Management
IT User Access Management
Kraków
NR REF.: 1134045
For our Client, an international company located in Kraków, we are looking for IT User Access Management Associate.
Within this position you will be responsible for evaluating incidents or requests and providing solutions, supporting the identity and access management environment - provision and de-provision access to non-automated systems, creating new user and system accounts as needed, managing privileged accounts. You will be also troubleshooting user problems.
We are looking for Candidates with fluent English - C1 level and at least 1 year of previous experience in Service Desk or User Access Management. Previous experience in Experience with Active Directory, SAP, Oracle, RACF, and CyberArk is also required. An ideal Candidate has to have excellent communication and problem-solving skills as well as ability to multi-task and work in fast paced environment. We are looking for candidates available to work in evening shifts (14-22).
Our Client offers a unique opportunity to gain professional experience in international environment within interesting industry and great possibility of further development. Stable job in a team of professionals, attractive salary and employee's benefits are also included.
Oferta pracy, na którą zgłaszasz swoją kandydaturę wymaga wypełnienia formularza bezpośrednio na stronie Pracodawcy.

Klikając "Aplikuj" zostaniesz przekierowany na stronę internetową Pracodawcy.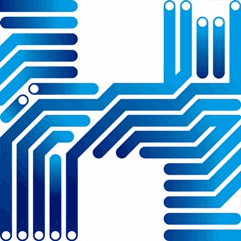 Prosimy o dopisanie następującej klauzuli "Wyrażam zgodę na przetwarzanie moich danych osobowych zawartych w ofercie dla potrzeb procesu rekrutacji zgodnie z Ustawą o ochronie danych osobowych z dnia 29.08.1997r., Dz. U. Nr 101, poz. 926 ze zm."

Numer w rejestrze agencji zatrudnienia: 361