IT Talent Acquisition Specialist - Kraków , małopolskie

IT Talent Acquisition Specialist
IT Talent Acquisition Specialist
Kraków
NR REF.: 1145886
Your new company
Hays is the world's leading specialist staffing firm with over 9,000 people and 240 offices across the globe. At Hays Talent Solutions (HTS), a key division of Hays, we manage outsourced recruitment services for an established portfolio of global corporate brands. We do this through a combination of expert recruitment teams, technical service excellence, global and regional market intelligence, unrivalled project methodologies, a deep understanding of all associated recruitment technologies and platforms and a determined focus to deliver the highest levels of customer service.
Your new role
You're Talent Acquisition Partner and you play a key role in developing and delivering candidate attraction strategies. You are accountable for delivering suitable candidates, sourcing and attraction approach to ensure this meets the client requirements through the use of variety of media. You effectively manage the candidate talent pool, conduct phone calls, long-list and short-list relevant candidates based on business needs and role specifications, provide relevant feedback and reporting activities. You are working in collaboration with Recruiter on vacancy and advise Recruiter on appropriate attraction methodology with the client.
What you need to succeed
Previous experience in IT or technical recruitment will lead to your success. Sourcing skills and the knowledge of the sourcing tools are required. You have outstanding English skills - both verbal and written. Being result oriented and persuasive will be highly valuated. You will have agility and flexibility in your daily tasks.
What you'll get in return
We offer excellent professional development opportunities. Working for Hays will enable you to learn from experts, deepen the recruitment expertise and use sophisticated recruitment tools. Exciting and rewarding career with comprehensive training, fast track promotion based on merit and a salary package will be provided to successful Candidates.
What you need to do now
If you're interested in this role, click 'apply now' to forward an up-to-date copy of your CV, or call us now.
Oferta pracy, na którą zgłaszasz swoją kandydaturę wymaga wypełnienia formularza bezpośrednio na stronie Pracodawcy.

Klikając "Aplikuj" zostaniesz przekierowany na stronę internetową Pracodawcy.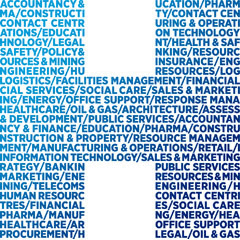 Prosimy o dopisanie następującej klauzuli "Wyrażam zgodę na przetwarzanie moich danych osobowych zawartych w ofercie dla potrzeb procesu rekrutacji zgodnie z Ustawą o ochronie danych osobowych z dnia 29.08.1997r., Dz. U. Nr 101, poz. 926 ze zm."

Numer w rejestrze agencji zatrudnienia: 361