Internship
Internship
Kraków
NR REF.: 1148989
INTERNSHIP
3 months – full time
Start in May
Have you thought about a career in Recruitment? Take part in our Internship Program to gain practical skills and learn about challenges in the recruitment business! Not only will you get training sessions that will give you the necessary knowledge on so many aspects of recruitment, but also you will have guidance and support of mentors who will share their best practice with you! Interested? Learn more:
Who we are
At Hays, we are the world's leading recruiting experts in qualified, professional and skilled people. Our deep expertise across a wide spectrum of specialized industries and professions makes us unparalleled recruiters in the world of work. At Hays Talent Solutions (HTS), a key division of Hays, we manage outsourced recruitment services for an established portfolio of global corporate brands. We do this through a combination of expert recruitment teams, technical service excellence, global and regional market intelligence, unrivalled project methodologies, a deep understanding of all associated recruitment technologies and platforms and a determined focus to deliver the highest levels of customer service. Get to know our company and decide if the work environment and the opportunities we offer meet your expectations.
What you need to be our intern
We are looking for candidates who can work on full-time from May to July 2021. We would like to have an opportunity to offer you an entry level position at the end of the program, if both sides will be happy with the cooperation! If you are a student and could combine studying with work, or you work in the different field, but would like to change your career direction and move towards recruitment, we are happy to get in touch. If you study HR or a humanistic subject and your English skills would allow you to work in an international team, it is great! However, the most important thing is your attitude and the desire to develop your career in recruitment.
What you'll get in return
Hays provides an excellent opportunity learn about our organization and culture and how we work on a day-to-day basis. Our 3-months paid internship program will let you get your first experience in one of the following areas: Sourcing, Candidate management and Recruitment, Recruitment Admin and much more! A mentor will offer you their experience, knowledge, and support throughout the exciting time of internship.
What you need to do now
If you're interested in this role, click 'apply now' to forward an up-to-date copy of your CV, or call us now.
Oferta pracy, na którą zgłaszasz swoją kandydaturę wymaga wypełnienia formularza bezpośrednio na stronie Pracodawcy.

Klikając "Aplikuj" zostaniesz przekierowany na stronę internetową Pracodawcy.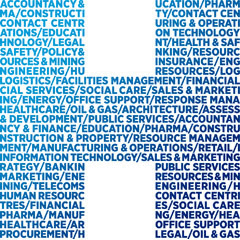 Prosimy o dopisanie następującej klauzuli "Wyrażam zgodę na przetwarzanie moich danych osobowych zawartych w ofercie dla potrzeb procesu rekrutacji zgodnie z Ustawą o ochronie danych osobowych z dnia 29.08.1997r., Dz. U. Nr 101, poz. 926 ze zm."

Numer w rejestrze agencji zatrudnienia: 361