Indirect Tax Team Leader
Indirect Tax Team Leader
Kraków
NR REF.: 1149085
Our Client is an international company with one of its branches located in Krakow. Currently as the Centre is expanding and new processes are launched, we are looking for Indirect Tax Senior expert / Team Leader who will take over new projects and act as an SME / Lead in this area.
On this position you will be mostly responsible for
leading the full process of Indirect Tax & Compliance reporting
and help in shaping these structures in the Krakow Global Business Centre. The team is in charge of VAT, ESL, Intrastat, Annual Declarations and VAT accounts reconciliations for EMEA market. Apart of acting as an SME you will be acting as a
mentor and team leader
, by creating the culture, build strong relationships with team members as well as various business partners from other locations.
We are looking for professionals with
previous experience and strong background in Indirect Tax Compliance
together with leadership experience as well. Due to international work environment you need to speak fluent English. Excellent communication and prioritising as well as attention to details are also key to be successful on this position.
Successful Candidates will be offered unique position where you can take up new challenging projects with international exposure and growing organization. You will attractive salary and benefits package together with support for your professional development.
Oferta pracy, na którą zgłaszasz swoją kandydaturę wymaga wypełnienia formularza bezpośrednio na stronie Pracodawcy.

Klikając "Aplikuj" zostaniesz przekierowany na stronę internetową Pracodawcy.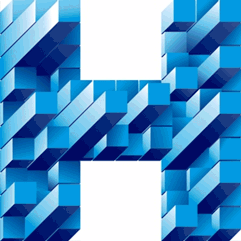 Prosimy o dopisanie następującej klauzuli "Wyrażam zgodę na przetwarzanie moich danych osobowych zawartych w ofercie dla potrzeb procesu rekrutacji zgodnie z Ustawą o ochronie danych osobowych z dnia 29.08.1997r., Dz. U. Nr 101, poz. 926 ze zm."

Numer w rejestrze agencji zatrudnienia: 361