Immigration / Mobility Consultant
Immigration / Mobility Consultant




Bucharest, Romania




NR REF.: 1122165



Your new company
For our client, a top company providing integrated multidisciplinary professional services and a wide range of advisory services with practical and clear solutions, we are looking for an Immigration / Mobility Consultant.
Your new role
As Immigration / Mobility Consultant you will act as a liaison with the public authorities, will offer advice on immigration issues, prepare the dossier for obtaining the proper type of work permits (long-stay or short-stay visas, residence permits), offer assistance on tax issues for foreign citizens and prepare various files for CNPP in order to obtain the A1 certificates.
What you'll need to succeed
Bachelor's degree
Professional experience in the Immigration field
Good knowledge of Romanian legislation in terms of labor law (payroll) and tax
Valuable knowledge of the local/European/ international labor market
Strong English skills (both written and spoken)
What you'll get in return
Be part of a dynamic and professional team
Opportunity to develop your carrier along with international exposure
What you need to do now
If you're interested in this role, click 'apply now' to forward an up-to-date copy of your CV, or call us now.
If this job isn't quite right for you but you are looking for a new position, please contact us for a confidential discussion on your career.
Oferta pracy, na którą zgłaszasz swoją kandydaturę wymaga wypełnienia formularza bezpośrednio na stronie Pracodawcy.

Klikając "Aplikuj" zostaniesz przekierowany na stronę internetową Pracodawcy.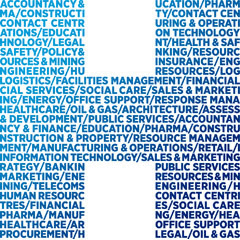 Prosimy o dopisanie następującej klauzuli "Wyrażam zgodę na przetwarzanie moich danych osobowych zawartych w ofercie dla potrzeb procesu rekrutacji zgodnie z Ustawą o ochronie danych osobowych z dnia 29.08.1997r., Dz. U. Nr 101, poz. 926 ze zm."

Numer w rejestrze agencji zatrudnienia: 361