HR opportunity for students and graduates - Warszawa , mazowieckie

HR opportunity for students and graduates
HR opportunity for students and graduates
Warszawa
NR REF.: 1119646
You are a student or a recent graduate, and You want to be a part of a brand-new challenge, here is something for You!
You will be the first point of contact with Associates, responsible for resolving queries and providing guidance to Line Managers and Associates through various intake media channels. You will also be responsible for performing a variety of transactional tasks including but not limited to processing HR administrative activities.
Key responsibilities include:
Resolving Associates request in such areas as Performance, Talent Acquisition, Learning etc.
Navigating and educating Associates on the use of HR portal
Continuously looking for areas of improvement and implementation
Running transactional, administrative and support services
Verifying the completeness of Associate personal data and organizational HR transactions in the system
Rewarding place to work,
Start-up environment and people-driven team
Contract of employment
Attractive benefits package
Attractive financial conditions
Individual approach to career planning
Convenient location in the city centre of Warsaw

What do You need to succeed?
Great foreign languages skills in English and German
High communication skills
Positive and result-oriented attitude
Interest in HR
Analytical attitude
Oferta pracy, na którą zgłaszasz swoją kandydaturę wymaga wypełnienia formularza bezpośrednio na stronie Pracodawcy.

Klikając "Aplikuj" zostaniesz przekierowany na stronę internetową Pracodawcy.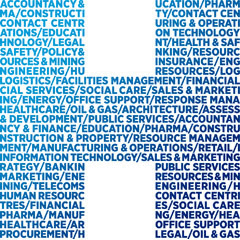 Prosimy o dopisanie następującej klauzuli "Wyrażam zgodę na przetwarzanie moich danych osobowych zawartych w ofercie dla potrzeb procesu rekrutacji zgodnie z Ustawą o ochronie danych osobowych z dnia 29.08.1997r., Dz. U. Nr 101, poz. 926 ze zm."

Numer w rejestrze agencji zatrudnienia: 361