Headline News Reporter fluent in one of the Nordic languages - Gdynia , pomorskie

Headline News Reporter fluent in one of the Nordic languages
Headline News Reporter fluent in one of the Nordic languages
Gdynia
NR REF.: 1114804
Headline News Reporter fluent in one of the Nordic languages
TEAM OVERVIEW: Join the Reuters real-time news operation producing headlines and news summaries based on companies from around the world, with a strong focus on Denmark, Sweden, Iceland, Finland and Norway coverage.
RESPONSIBILITIES:
Write headlines and news summaries accurately, quickly and with high standards of credibility, in accordance with Reuters principles and operating standards.
Search through approved sources to grasp and translate news from local language into English
Identify market-moving figures and comments to filter out news stories from sources including electronic news releases, conference calls, Webcasts
Build and maintain contacts and sources to develop deep subject expertise. Coordinate with equities reporters in Europe.
QUALIFICATIONS / COMPETENCIES:
Graduate or flexible student (journalism degree preferable - or equivalent experience)
Fluency in English and one of the Nordic languages (Danish, Swedish, Finish, Norwegian, Icelandic)
An ability to write clearly and quickly to meet Reuters reporting standards and principles.
A sound command of grammar, spelling, punctuation.
Comfort with handling financial data and facts accurately and quickly.
Knowledge of corporate activity, stock markets and financial vocabulary, or an ability to gain such knowledge quickly.
An ability to work under time pressure and undertake shift work
An ability to work independently as well as a team member
OUR OFFER:
Job in an international, dynamic environment where you contribute to building innovative solutions for business professionals
Intensive training package
Wellbeing scheme including private healthcare and Multisport card
Company social incentives
High standards of ethics in the workplace
Networking opportunities
2 additional days off for voluntary activities
Oferta pracy, na którą zgłaszasz swoją kandydaturę wymaga wypełnienia formularza bezpośrednio na stronie Pracodawcy.

Klikając "Aplikuj" zostaniesz przekierowany na stronę internetową Pracodawcy.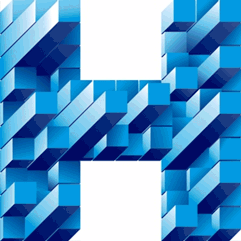 Prosimy o dopisanie następującej klauzuli "Wyrażam zgodę na przetwarzanie moich danych osobowych zawartych w ofercie dla potrzeb procesu rekrutacji zgodnie z Ustawą o ochronie danych osobowych z dnia 29.08.1997r., Dz. U. Nr 101, poz. 926 ze zm."

Numer w rejestrze agencji zatrudnienia: 361