Head of Compensation & Benefits - Katowice , śląskie

Head of Compensation & Benefits
Head of Compensation & Benefits
Katowice
NR REF.: 1149142
The Ammega Group was founded in 2018 as a result of merging the conveyor industry Ammeraal Beltech conveyor business with Megadyne's power transmission and fluid power business. You might not even know, however probably you are able to see their products in many aspects of everyday life, like at the airports, food production, logistics centers, shop floors, and even in your gym or local supermarket. Their main production is directed to conveyor belts, power transmission belts and hydraulic hoses which we use every day.
Currently, we are supporting Ammega in looking for Candidates for
Compensation & Benefits
position,
to join the Ammega Business Centre based in KATOWICE.
We look for a person who can bring the experience and be able to set up global compensation and benefit program, who can build, lead and implement the compensation & benefit philosophy and strategy in the company from the scratch.
Key Accountabilities:
Develop and own the C&B philosophy and strategy for the company (long- and short term)
Design and implement a consistent and competitive compensation package based on business goals and strategy
Implement and drive internal and external salary benchmarks
Develop, lead and implement long and short-term bonus systems supporting the business
Be the advisor and our people business partner on all matters relating to C&B
Design and own the global mobility policy and responsible for execution of relocation of employees
Policy owner of all other employee benefits like pension, car, etc
Experience Required:
We are looking for Candidates with min. 5 years of experience on similar position and with strong experience in the area of compensation strategies, in mythologies/systems to use and in leading projects.
Bachelor's degree or equivalent in relevant field (HR, Business) would be an advantage.
We seek for energetic, leadership person with international culture experience, someone who have excellent communication skills and computer skills.
Fluent English is essential.
This position requires willingness to travel frequently (up to 40% most often European region).
We offer:
We offer a challenging and exciting career in international environment. You will be one of the first employees of a completely new Business Centre in Poland.
What you need to do now
If you're interested in this role, click 'apply now' to forward an up-to-date copy of your CV, or call us now.
Oferta pracy, na którą zgłaszasz swoją kandydaturę wymaga wypełnienia formularza bezpośrednio na stronie Pracodawcy.

Klikając "Aplikuj" zostaniesz przekierowany na stronę internetową Pracodawcy.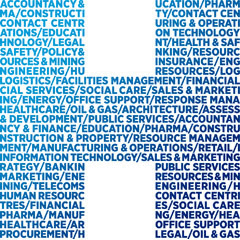 Prosimy o dopisanie następującej klauzuli "Wyrażam zgodę na przetwarzanie moich danych osobowych zawartych w ofercie dla potrzeb procesu rekrutacji zgodnie z Ustawą o ochronie danych osobowych z dnia 29.08.1997r., Dz. U. Nr 101, poz. 926 ze zm."

Numer w rejestrze agencji zatrudnienia: 361