Global Service Level Manager
Global Service Level Manager




Warszawa




NR REF.: 1145958



Your new company
You will join ISS A/S, an international, globally well-known company from the facilities management industry, that is opening the new office in Poland, Warsaw
Your new role
As Service Level Manager you are responsible for defining and managing service metrics, and accurate reporting. You will monitor the operational performance against targets in the SLA agreements, drive service providers and operational teams to ensure contractual SLAs are attained. Also, you will ensure reports are reflecting performance, identifying trends and improvement opportunities. More specifically, you will be responsible for:
Develop and maintain strong relationships with key stakeholders
Responsible for negotiating, designing and maintaining Service Level Agreements as required
Manage service levels proactively to ensure prevention of failures and immediate corrective measures where necessary
Develop and manage Action plans with service providers and internal stakeholders as necessary
Responsible for daily, weekly and monthly service reviews
Ensure compliance to ISS' corporate policies, procedures and standards.
What you'll need to succeed
You probably hold a Masters Degree in IT or other relevant domain but the most important factor is real world implementation experience within the area of responsibility for the position
ITIL Certification, preferably v4
Experience with Service Level Management, preferably in an international organization
Extensive knowledge of IT outsourcing activities
Fluent English, both written and oral.
Experience with development and execution of communication and training of stakeholders
On a personal level you have an international mindset, high attention to detail, good stakeholder management skills, good interpersonal skills and are a strong communicator in English. 
What you'll get in return
You will be offered a challenging and exciting career in an ambitious working environment characterized by high pace and drive. In this role you will have the opportunity to become part of high performing team in a challenging international environment with immediate exposure to senior stakeholder internally in ISS. ISS has an open and informal culture founded on professionalism at all levels. The right person will have ample opportunity for personal and professional development and for building a large network of highly qualified colleagues and influential stakeholders.
What you need to do now
If you're interested in this role, click 'apply now' to forward an up-to-date copy of your CV, or call us now.
Oferta pracy, na którą zgłaszasz swoją kandydaturę wymaga wypełnienia formularza bezpośrednio na stronie Pracodawcy.

Klikając "Aplikuj" zostaniesz przekierowany na stronę internetową Pracodawcy.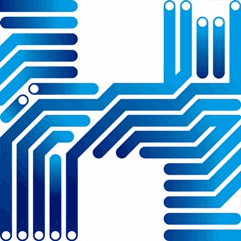 Prosimy o dopisanie następującej klauzuli "Wyrażam zgodę na przetwarzanie moich danych osobowych zawartych w ofercie dla potrzeb procesu rekrutacji zgodnie z Ustawą o ochronie danych osobowych z dnia 29.08.1997r., Dz. U. Nr 101, poz. 926 ze zm."

Numer w rejestrze agencji zatrudnienia: 361