Global Product Owner HRIS - Katowice , śląskie

Global Product Owner HRIS
Global Product Owner HRIS
Katowice
NR REF.: 1151285
Global Product Owner HRIS
 #CORPORATE #ASSISTANT #KATOWICE
Our client, The Ammega Group was founded in 2018 as a result of merging the conveyor industry Ammeraal Beltech conveyor business with Megadyne's power transmission and fluid power business. You might not even know, however probably you are able to see their products in many aspects of everyday life, like at the airports, food production, logistics centers, shop floors, and even in your gym or local supermarket. Their main production is directed to conveyor belts, power transmission belts and hydraulic hoses which we use every day.
For Ammega I am currently looking for an Global Product Owner HRIS who will join a new Business Service Centre in KATOWICE.
Key Accountabilities:
Implementing the HR Information system worldwide ensuring data quality, mastering adaption and aligning with business needs
Collaborate with stakeholders during the visioning and concept development of the HR processes in the system
Develop appropriate detailed specifications for the processes/modules so they are clearly understood by the stakeholders and vendor
Solve product related problems, make decisions, complete trade-off analysis to stay on track towards deliverable commitments
GDPR compliance concerning reports and handling, as well as deletion of data
Automating the processes between Payroll and the HR System
Establishing, improving and rolling out Service Cloud / ticketing system and operating model
Creating the conditions for successful organizational change coming from the implementation
Managing vendor relations jointly with ICT and Procurement


Experience:
Bachelor's degree or equivalent in relevant field (HR, information systems or business)
5+ years experience as a Product Owner HRIS or similar role
Experience with Oracle and with HR information systems
Experience in and knowledge of HR processes
Good knowledge of GDPR
Excellent in communication skills and culture understanding
Fluent in English
Experienced in leading and delivering projects
Excellent computer skills incl. MS Office
Willingness to travel occasionally
We offer
a challenging and exciting career in an international environment. You will have an access to private medical insurance and life insurance. This position will offer you great growth and development opportunities.
What you need to do now:
If you're interested in this role, click 'apply now' to forward an up-to-date copy of your CV, or call us now.
Oferta pracy, na którą zgłaszasz swoją kandydaturę wymaga wypełnienia formularza bezpośrednio na stronie Pracodawcy.

Klikając "Aplikuj" zostaniesz przekierowany na stronę internetową Pracodawcy.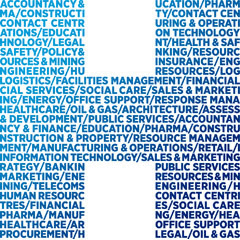 Prosimy o dopisanie następującej klauzuli "Wyrażam zgodę na przetwarzanie moich danych osobowych zawartych w ofercie dla potrzeb procesu rekrutacji zgodnie z Ustawą o ochronie danych osobowych z dnia 29.08.1997r., Dz. U. Nr 101, poz. 926 ze zm."

Numer w rejestrze agencji zatrudnienia: 361