Global Delivery Coordinator - Gdansk , pomorskie

Global Delivery Coordinator
Global Delivery Coordinator




Gdansk




NR REF.: 1130279



For our Client, well known and multinational brand, we are currently looking for Global Delivery Coordinator.
Key responsibilities:

Global Solution Delivery, Contract Compliance and Risk Management governance working with regional project, service design and delivery teams across the regions.
Liaise with both the project and service teams to ensure commercial obligations which have been extracted from contracts are followed up on and managed accordingly within the Account teams
work with the Service Assurance Manager in initiating, developing and managing the annual Customer Satisfaction Survey
exploitation and administration of internal toolsets (document management) working with all teams in the region both direct and indirect
Requirements:

In order to be successful in this position you need to have written and spoken fluency in English as well as excellent communication skills, ability to work on your own as well as a part of a team. Moreover, we would like you to be a problem solver with planning and organising skills. What would make you stand out even more is proven track record in the delivery of high quality customer service and good commercial and financial awareness.
What we offer:

Working for most trusted brand with irresistible appeal in the global market with a mission to providing excellence to improve quality of living
Completely new office in Olivia Business Center
Inspiring Office environment
Flexible working hours
Attractive benefit package
If you are interested, don't hesitate to send your CV.

Oferta pracy, na którą zgłaszasz swoją kandydaturę wymaga wypełnienia formularza bezpośrednio na stronie Pracodawcy.

Klikając "Aplikuj" zostaniesz przekierowany na stronę internetową Pracodawcy.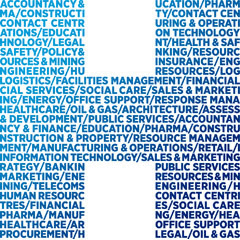 Prosimy o dopisanie następującej klauzuli "Wyrażam zgodę na przetwarzanie moich danych osobowych zawartych w ofercie dla potrzeb procesu rekrutacji zgodnie z Ustawą o ochronie danych osobowych z dnia 29.08.1997r., Dz. U. Nr 101, poz. 926 ze zm."

Numer w rejestrze agencji zatrudnienia: 361