Global Category Expert
Global Category Expert




Warszawa




NR REF.: 1098984



Your new company
Our client, a leading international company based in Warsaw is currently looking for aGlobal Category Expert to help build a World Class Procurement function, delivering an excellent, professional sourcing and procurement service to Countries worldwide for designated goods and services.This institution can offer outstanding benefits and the opportunity to work with a fantastic procurement team.
Your new role
As aGlobal Category Expert you will work primarily with the global category teams to deliver the strategy of the assigned category and implement it across the globe. You will be also responsiblefor the proactive analysis aimed to identify potential opportunities, innovative solutions and process improvements.Very important in this role is to enhancing the relationship across the globe, engaging with procurement & business stakeholders to align with the assigned category strategy.
What you'll need to succeed
In order to succeed you will have proven experience in strategic purchasing role in various direct Categories, ideally gained within an international environment. Following from that you must haveexperiencing in category strategy implementation anddata management.Our Client requires a senior level buyer who isbe able to demonstrate strong engagement with both suppliers and stakeholder management across the globe within the matrix organization.Fluency in English both written and spoken is a must. Polish is not required.
What you'll get in return
You will have access to an excellent benefits and rewards package and the opportunity to work in a vibrant and exciting organisation.
What you need to do now
If you're interested in this role, click 'apply now' to forward an up-to-date copy of your CV, or call us now.
If this job isn't quite right for you but you are looking for a new position, please contact us for a confidential discussion on your career.
Oferta pracy, na którą zgłaszasz swoją kandydaturę wymaga wypełnienia formularza bezpośrednio na stronie Pracodawcy.

Klikając "Aplikuj" zostaniesz przekierowany na stronę internetową Pracodawcy.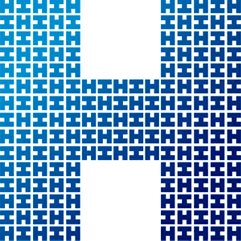 Prosimy o dopisanie następującej klauzuli "Wyrażam zgodę na przetwarzanie moich danych osobowych zawartych w ofercie dla potrzeb procesu rekrutacji zgodnie z Ustawą o ochronie danych osobowych z dnia 29.08.1997r., Dz. U. Nr 101, poz. 926 ze zm."

Numer w rejestrze agencji zatrudnienia: 361