Global Accounts Coordinator - Gdańsk , pomorskie

Global Accounts Coordinator
Global Accounts Coordinator




Gdańsk




NR REF.: 1123360



Your new company
Ricoh is a global technology company that has been transforming the way people work for more than 80 years. We empower companies and individuals with services and technologies that inspire innovation, enhance sustainability and boost business growth.The RICOH Way is our global corporate philosophy and it provides the framework and identity for our organisation. As the world continues to globalise at an accelerated pace, having a coherent and consistent set of values across our organisation provides clear guidance that underpins decision making and addressed the complex issues and challenges that our customers face.
Your new role
GLOBAL ACCOUNTS COORDINATOR
A Global Account Coordinator will provide support on GMA Focus/Selected/International accounts being responsible for providing service delivery analysis and support and post-sales operational support to global accounts, in the areas of contract launch and central coordination in relation to service delivery.
More importantly you will have the following responsibilities:
Being able to take ownership of global communications medium with the ability of taking ownership of query resolution, problem solving, management information delivery, analysis and administration.
Work closely with the internal teams to proactively understand key drivers within the allocated accounts and developing strong business relationships where appropriate.
Monitor all queries coming in from the operating companies and internal departments ensuring they are resolved promptly through effective issue log management.
Creating and standardising processes and procedures to assist the operating companies in order to improve consistent global communication.
Manage customer relationships at an appropriate operational level in all countries
Ensure accuracy of asset databases
What you'll need to succeed
In order to be satisfied in this position you need to have impeccable communication skills and be detail driven with a passion for accuracy as well as have strong interpersonal and people management skills to be able to work effectively in matrix organizations. Fluent English is a must as well as to be flexible and diplomatic, yet persistent in reaching objectives. Moreover you should have knowledge of advanced MS Office skills.
What you'll get in return
You will be working in the inspiring environment among ambitious people in the tallest building in Gdańsk, located within Olivia Business Center complex. You will be provided with benefits such as private medical healthcare with Luxmed, Multisport Card as well as private life insurance, flexible working hours and working from home possibility, among other things.
What you need to do now
If you're interested in this role, click 'apply now' to forward an up-to-date copy of your CV, or call us now.
If this job isn't quite right for you but you are looking for a new position, please contact us for a confidential discussion on your career.
Oferta pracy, na którą zgłaszasz swoją kandydaturę wymaga wypełnienia formularza bezpośrednio na stronie Pracodawcy.

Klikając "Aplikuj" zostaniesz przekierowany na stronę internetową Pracodawcy.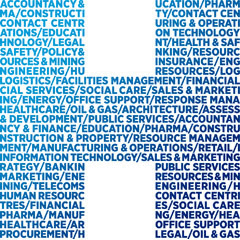 Prosimy o dopisanie następującej klauzuli "Wyrażam zgodę na przetwarzanie moich danych osobowych zawartych w ofercie dla potrzeb procesu rekrutacji zgodnie z Ustawą o ochronie danych osobowych z dnia 29.08.1997r., Dz. U. Nr 101, poz. 926 ze zm."

Numer w rejestrze agencji zatrudnienia: 361