GL Accountant with French/German - Katowice , śląskie

GL Accountant with French/German
GL Accountant with French/German
Katowice
NR REF.: 1151328
GL Accountant For our Client- international company- located in Katowice we are looking for a person to hold GL Accountant position with French or German.

GL Accountant will be responsible for: providing services within RtR process, support group accounting requirements and financial reporting, monthly intercompany reconciliation and manage and update internal processes and manuals (e.g. internal control requirements). Significant duties of the role are also support Legal Entities and HQ on ad-hoc tasks, perform the end-to-end GL accounting processes that may include: accounting documents processing, preparation of financial statements, etc., identifying and solving common cross-process issues and Contributing to process improvement initiatives. GL Accountant will be responsible for monthly, quarterly and annual closing activities including completion of general ledger postings, GL reconciliations, ensuring accuracy and data integrity in the end-to-end RtR process by compliance with the internal control requirements and provide guidance and support to other team colleagues on technical, professional and client issues at the level of team's daily duties.

We are looking for a person with 3+ year of professional experience in GL preferably gained in SSC/BPO, French and/or German language at communicative level (B1+/B2) and very good command of English (B2+/C1). The perfect Candidate should have Very good knowledge of MS Office (Excel) and SAP or/and IFS. Experience in Continuous Improvement projects will be an asset.

We offer: a stable job based on employment contract, an international environment, an opportunity for development and a career path. A package of benefits and tools for everyday tasks.

 If you are interested in offer, send us your CV in English.
Oferta pracy, na którą zgłaszasz swoją kandydaturę wymaga wypełnienia formularza bezpośrednio na stronie Pracodawcy.

Klikając "Aplikuj" zostaniesz przekierowany na stronę internetową Pracodawcy.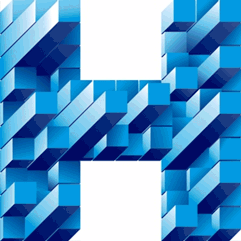 Prosimy o dopisanie następującej klauzuli "Wyrażam zgodę na przetwarzanie moich danych osobowych zawartych w ofercie dla potrzeb procesu rekrutacji zgodnie z Ustawą o ochronie danych osobowych z dnia 29.08.1997r., Dz. U. Nr 101, poz. 926 ze zm."

Numer w rejestrze agencji zatrudnienia: 361