General Ledger Accountant - Gdańsk , pomorskie

General Ledger Accountant
General Ledger Accountant




Gdańsk




NR REF.: 1101969



Your new company
You will join Ricoh Business Services, which is a part of a a global technology company that has been transforming the way people work for more than 80 years.
Your new role
As a part of Finance Department, you will be in charge of producing accurate and timely financial information for various entities. Your key responsibilities will include assisting with the accounting and financial analysis including balance sheet reconciliation, assets, liabilities, profit&loss account, raising accounting journals, preparing VAT returns and reconciling the general ledger. You will also be in charge of reporting and communicating period end results. You will work with Oracle system.
What you'll need to succeed
The ideal candidate for this role should possess at least 1 year of experience within accounting department, preferably in Shared Services Environment. We are looking for a person with minimum Bachelor's degree, specialising in Finance, Accounting or Business Administration. Fluent in English speaking and writing is a must, additional language would be an asset.
What you'll get in return
Our Client provides an opportunity to work in a multinational and inspiring environment. You will join a fast growing start up organisation and you will have lots of learning and development possibilities. Furthermore, you will have an opportunity to generate innovative ideas and solutions that will improve customer satisfaction. You will also be offered a competitive benefits package, which include private medical care, life insurance and sport's card, Lastly, you will work in a modern office space with a great working atmosphere.
What you need to do now
You will be working in the inspiring environment among ambitious people in the tallest building in Gdańsk, located within Olivia Business Center complex. You will be provided with benefits such as private medical healthcare with Luxmed, Multisport Card as well as private life insurance and work from home.
Oferta pracy, na którą zgłaszasz swoją kandydaturę wymaga wypełnienia formularza bezpośrednio na stronie Pracodawcy.

Klikając "Aplikuj" zostaniesz przekierowany na stronę internetową Pracodawcy.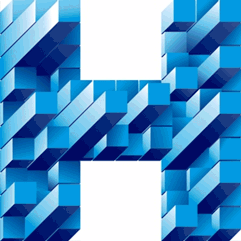 Prosimy o dopisanie następującej klauzuli "Wyrażam zgodę na przetwarzanie moich danych osobowych zawartych w ofercie dla potrzeb procesu rekrutacji zgodnie z Ustawą o ochronie danych osobowych z dnia 29.08.1997r., Dz. U. Nr 101, poz. 926 ze zm."

Numer w rejestrze agencji zatrudnienia: 361