Fullstack Developer SCI
Fullstack Developer SCI




Gdansk




NR REF.: 1153367



Your new company
Welcome to Hapag-Lloyd, a leading global logistics company. We are an international team of specialists working across the globe believing that together we can change the maritime industry. You might not know us yet, but as the fifth largest container liner shipping company in the world, we are here to make sure that the flow of goods never stops. This year we are expanding even more and have opened up a new Knowledge Center in Gdańsk, Poland.
Innovation, agility, teamwork, collaboration – does it sound familiar? For us, at Hapag-Lloyd Knowledge Center, it does. Join the team at Hapag-Lloyd's "in-house startup" and help us navigate the future! 
Your new role
For our location in Gdansk we are looking for a Fullstack Developer.
Responsibilities and Qualifications:
We are looking for an experienced and motivated Full Stack Developer who is making a measurable impact and will be responsible for the end-to-end delivery of our software products.
If you are a person who is always looking for a broader perspective, has strong sense of ownership, has passion for building new products in agile manner with use of latest technologies – join us! If you want to design and develop applications that deliver data for customers and be a part of the digital transformation team, HL is the workplace for you. 
The primary responsibilities include:
Develop client-side and server-side code for our API Portal
Design user interactions in the User interface.
Development of APIs and RESTful web services
Keeping up with technological advances to optimize their software
Consider security, maintenance, scalability, usability during development
Actively providing new ideas, presenting solutions, developing new areas that extends the functionalities and increase the reliability of software products.
Working collaboratively with Product Owners, IT Product Managers, Software Architects, Designers, UX Researchers and other Software Developers
Working directly with colleagues from all around the world
What you'll need to succeed
Finished studies in computer science or corresponding working experience
3+ years of overall programming experience
1+ years of experience in frontend with VueJS/React/Angular
1+ years of experience in backend with: Kotlin or Java or Python or C#
Graphic design and visual communications skills
Cloud knowledge with hands-on experience
Good coding practices including good design documentation, unit testing, peer code reviews
Experience with responsive web design, as well as cross-browser development and testing
Experience building rich data-driven web applications by consuming RESTful services and APIs
English Communication is required
DevOps hands-on experience
End to end tests experience
Technical Stack: Kotlin (Micronaut) in the backend, VueJS in the frontend, AWS (EC2, S3, DynamoDB, ...), Gitlab, IntelliJ, Kafka, Java
What you'll get in return
International career opportunities
Structured annual performance review
Benefit Platform
Access to the Learning Management System
Fruit days
Modern, ergonomic office, including height adjustable desks
Bike storage, showers, lockers
Private medical healthcare
Sports package
Group life insurance
Flexible working hours and home office options
Attractive and market-oriented remuneration and annual bonus
Our main objective is to put our company to the next level of Digital Excellence. We are part of a leading global liner shipping company hence joined forces of Headquarter and Knowledge Center makes us more agile, dynamic and analytically driven organization. At the Knowledge Center, you will be working side by side with experts in a modern office space – innovating and developing state-of-the-art technology solutions that will enable us to connect the world across the oceans even faster in the future.
Let's navigate the future together!
What you need to do now
If you're interested in this role, click 'apply now' to forward an up-to-date copy of your CV, or call us now.
Oferta pracy, na którą zgłaszasz swoją kandydaturę wymaga wypełnienia formularza bezpośrednio na stronie Pracodawcy.

Klikając "Aplikuj" zostaniesz przekierowany na stronę internetową Pracodawcy.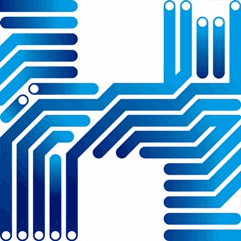 Prosimy o dopisanie następującej klauzuli "Wyrażam zgodę na przetwarzanie moich danych osobowych zawartych w ofercie dla potrzeb procesu rekrutacji zgodnie z Ustawą o ochronie danych osobowych z dnia 29.08.1997r., Dz. U. Nr 101, poz. 926 ze zm."

Numer w rejestrze agencji zatrudnienia: 361