Financial Planning and Analysis - EMEA
Financial Planning and Analysis - EMEA




Bucharest, Romania




NR REF.: 1123841



Your new company
Our client is one of the largest design and consulting american company in the world, operating in over 150 countries.
A new SSC, in the heart of Bucharest (Romana Square) were key finance functions will be migrated from EMEA region.
Your new role
Produce and deliver accurate reporting by Region and End Market in line with weekly and monthly requirements of the business
Develop and standardize reports and Dashboards using Excel and other reporting and analytical tools and ensure these can be produced and published in a timely and efficient manner, automating processes where possible
Assisting in preparing analysis, commentary and presentation material for the monthly and quarterly financial and operational review meetings
Supporting the monthly forecasting process
Supporting the annual planning process
Participating in special project work as required, such as excel financial modelling and report building
What you'll need to succeed
Part qualified Accountant or qualified Financial Analyst
Excellent numeracy skills
Ability to demonstrate a sound knowledge & understanding of the various Finance functions, and the support & guidance they provide to a business
Excellent communication skills
Strong oral written communications skills (in English)
Professional and diligent with excellent attention to detail
Advanced MS Excel skills are essential (experience of VBA and Macros could be beneficial)
What you'll get in return
Be part of a Fortune 500 company, with a revenue of 20.2 billion in the last year and 100,000 employees in more than 150 countries around the world.
You will work in the center of Bucharest.
What you need to do now
If you're interested in this role, click 'apply now' to forward an up-to-date copy of your CV, or call us now.
If this job isn't quite right for you but you are looking for a new position, please contact us for a confidential discussion on your career.
Oferta pracy, na którą zgłaszasz swoją kandydaturę wymaga wypełnienia formularza bezpośrednio na stronie Pracodawcy.

Klikając "Aplikuj" zostaniesz przekierowany na stronę internetową Pracodawcy.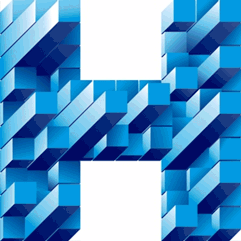 Prosimy o dopisanie następującej klauzuli "Wyrażam zgodę na przetwarzanie moich danych osobowych zawartych w ofercie dla potrzeb procesu rekrutacji zgodnie z Ustawą o ochronie danych osobowych z dnia 29.08.1997r., Dz. U. Nr 101, poz. 926 ze zm."

Numer w rejestrze agencji zatrudnienia: 361