Financial Controlling Specialist - Kutno , łódzkie

Financial Controlling Specialist
Financial Controlling Specialist
Kutno
NR REF.: 1109456
For our Client, international manufacturing company, we are currently looking for Candidates to work as Financial Controlling Specialist.
The Candidate will be responsible for monitoring the monthly industrial reporting and plant KPIs, budget deviation analysis, P&L and Balance Sheet verification. Financial Controlling Specialist will support the Plant Financial Controller in the preparation of the budget/ forecast process in the plant, as well as in the analysis of plant capital investments and related business justifications.
His/ Her scope of duties will cover analysing standard cost data for all products and work on new product development. What is more, the Candidate will be also responsible for maintaining and monitoring internal controls and processes in line with company policies and procedures.
We are looking for a person who has professional experience in controlling area with solid analytical skills. We are looking for Candidates with initiative, self-motivation who have strong interpersonal skills with ability to communicate with business and to handle competing priorities and meet all deadlines and commitments. Good knowledge of spoken and written English is a must.
Our Client offers opportunity of professional development in the international and well-established, manufacturing company; competitive social benefits (wide range of training). If your professional profile matches the Client's requirements, do not hesitate and send us your CV!
Oferta pracy, na którą zgłaszasz swoją kandydaturę wymaga wypełnienia formularza bezpośrednio na stronie Pracodawcy.

Klikając "Aplikuj" zostaniesz przekierowany na stronę internetową Pracodawcy.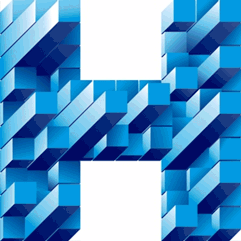 Prosimy o dopisanie następującej klauzuli "Wyrażam zgodę na przetwarzanie moich danych osobowych zawartych w ofercie dla potrzeb procesu rekrutacji zgodnie z Ustawą o ochronie danych osobowych z dnia 29.08.1997r., Dz. U. Nr 101, poz. 926 ze zm."

Numer w rejestrze agencji zatrudnienia: 361