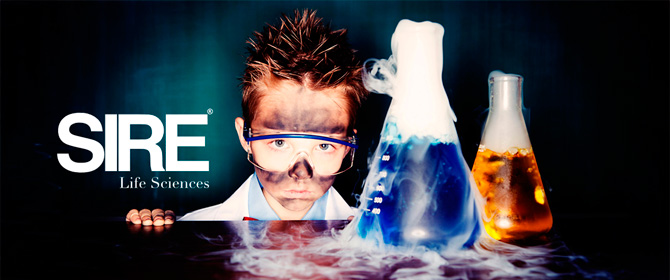 Engineer - 3D cable routing
Location: Netherlands
SIRE Life Sciences® is the market leader in life science recruitment. We believe the recruitment market needs to gear up in technology and continues innovation. We like technology, in a life science market driven on science, we couldn't stay behind; we drive Recruitment Science. Investing a majority of our turnover in technology enables us to use unique Resource Technologies. By using highly advanced algorithms, we enable our team of Resource & Data Strategists© to maintain the most advanced, detailed and complete Life Sciences network in Europe. This big data enables us to work Reverse Recruitment©: we first analyze the market in-depth before we go out to the market. Because we analyze the whole market, we can compare facts and data. This enables us to do Facts & Big Data Recruitment©, making sure we, or better yet, you find the right career!
THE COMPANY
Our client is a professional Biotechnology and Medical Devices organization, based in Noord-Brabant Netherlands.
International Medical Device company with a main focus in innovation and development.
ROLE DESCRIPTION
As Mechanical Engineer Cabling & Infra, you are responsible for designing and developing MR products for hospital and outpatient radiology facilities. You will work with a team of electrical engineers, systems engineering, manufacturing and service engineers to take products from concept through design into production using sound design approaches to meet the needs of our customers and their demanding environment - with focus on cables, routing and assembly.

Daily activities
- Work in teams with several different disciplines
- Interact with suppliers on product design, produce-ability, product quality and cost
- Interact with operations and Service regarding manufacturability and serviceability
- Work on cabinets and cabling components in the MR Scanner

RESPONSIBILITIES
In this role as Mechanical Engineer you are responsible for the design, realization (schematics, drawings), integration and (mechanical) test of sub-systems, components or modules on the basis of design specifications in accordance with the functional specifications in the field of cabling and infra - see examples at the end of this document.

Key areas of responsibility
- Provide detailed designs and associated 2D and 3D documentation using Pro/Engineer and Windchill/ProCabling
- Key focus is on 3D cable routing of complex electro-mechanical assemblies. Experience with 3D cable routing software is essential
- Document mechanical development efforts for the mechanical subsystem, component or module, including requirements, specifications, plans, reviews, test procedures, and test reports as input in the planning process of the project
- Substantial share in drawing up the functional specifications of the subsystems and included components.
- Coordinate, support and execute product tests to provide a traceable verification of the product.

REQUIREMENTS
- Bachelor (HBO) Degree in mechanical (or electrical) engineering with broad cabling experience and experience in mechanics
- Proficient using Pro/Engineer, ProCabling and WindChill
- Experience with document control systems (e.g. Agile)
- Previous interaction with suppliers to realize parts and to resolve technical issues
- Not required but welcome: Experience in the Healthcare/ Pharma/ Medical Devices/ Biotech industry or knowledge of FDA and IEC Standards


OTHER
- Location: Eindhoven
- Type of contract: temporary
- Duration of the contract: 4 months + extensions (high probablility)
- Starting date: ASAP (urgent)
- FTEs: full-time

Are you interested and do want to apply for this role, please fill out your application via the apply button below and contact Patricia Oses Equiza.
Apply