EHS Manager Europe
EHS Manager Europe




Gdańsk




NR REF.: 1109285



Your new company
EHS Manager Europe will be responsible for developing and delivering a health, safety and environmental risk management strategy for a key IT client on behalf of Real Estate Agency (Jones Lang LaSalle). JLL is providing Integrated Facility Management service, proactively manages and measures the performance of corporate real estate facilities - from offices and call centers to manufacturing locations and data centers. IFM Team maximizes the efficiency of facilities through strategic sourcing, reductions in energy consumption and responsive engineering services. As the world's largest facilities manager, JLL employs proven processes, building management technology and economies of scale that can help significantly to reduce the facility operating costs.
Your new role
EHS Manager Europe will be responsible for risk management strategy that enables the SPGC (investment project - offices) and IFM business to comply with client and statutory requirements in its operations throughout EMEA (9 countries). This will include: identifying national legislative standards and best practice; agreeing practical risk management procedures; demonstrating leadership in health, safety and environmental issues; developing and implementing a programme for the audit, measurement and reporting of health and safety performance against agreed standards; influencing staff and clients through training programmes and presentations.
Other essential Duties and Responsibilities: provide guidance and advice on EHS management at all levels of the organization; provide guidance to IFM Team and Project Managers on how to obtain competent assessments of all EHS risks and report on the control of that risk; assist with, and ensure, the completion of appropriate project EHS documentation including construction plans, risk assessments, method statements, etc.; operate a program of project site audits and reports by EHS specialists independent from their direct line management; provide monthly reports on accident statistics; liaise with EHS management specialists elsewhere in JLL to ensure common standards of best practice are achieved throughout the company's world-wide business; provide regular updates and training on key legislative changes that impact the SPGC and IFM program and projects being delivered in the client buildings.
What you'll need to succeed
We are searching for someone with: strong interpersonal skills, flexibility, persuasion and perseverance; strong organisational skills, analytical ability and communication flair; recognised EHS qualification; licensed safety officer with record in construction sites; course in safety at construction sites; at least two years of proven work in construction sites; high English abilities; self-motivation with the ability to enthuse and manage multi-cultural teams; ability to thrive within a commercial, service provision environment – good client management skills. The candidate should be capable of strategic thinking based on operational EHS management experience and capable of developing and implementing mechanisms and structures to drive EHS performance across EMEA.
What you'll get in return
The candidate will have the opportunity to develop his/her skills within international environment and get a competitive compensation package (attractive remuneration, private medical health care, life insurance, language courses, sports card, other benefits to choose). Moreover, the company promotes career opportunities in an open environment, which encourages individual development and gives opportunities to expand one's knowledge and work as part of a global team. JLL offers a unique professional experience in a culture based on integrity, compliance and value creation.
What you need to do now

If you're interested in this role, click 'apply now' to forward an up-to-date copy of your CV, or call us now.
If this job isn't quite right for you but you are looking for a new position, please contact us for a confidential discussion on your career.
Oferta pracy, na którą zgłaszasz swoją kandydaturę wymaga wypełnienia formularza bezpośrednio na stronie Pracodawcy.

Klikając "Aplikuj" zostaniesz przekierowany na stronę internetową Pracodawcy.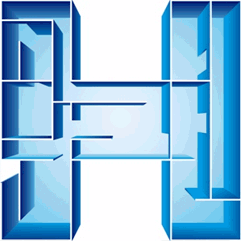 Prosimy o dopisanie następującej klauzuli "Wyrażam zgodę na przetwarzanie moich danych osobowych zawartych w ofercie dla potrzeb procesu rekrutacji zgodnie z Ustawą o ochronie danych osobowych z dnia 29.08.1997r., Dz. U. Nr 101, poz. 926 ze zm."

Numer w rejestrze agencji zatrudnienia: 361