DISPUTES PROFESSIONAL
DISPUTES PROFESSIONAL
Katowice
NR REF.: 1151325
Opportunity to join Honeywell Building Technologies in Katowice as Experience Disputes Professional during this exciting time of expansion for our business and Operating Center. As a member of the EMEA Disputes Team, you will be acting as part of back-office, Customer Service supportive function responsible for leading timely processing and accurate resolution of customer complaints which come into the business in a variety of ways.
The Role / Core responsibilities:
Investigate and resolve disputes, all related queries and escalate appropriately
Monitor, report on and respond to customer complaints
Liaise with customers and varied departments within the Business including but not restricted to Sales, Distribution, Finance, Quality and Customer Service
Allocate and prioritize work to achieve KPI's and service levels across Dispute Management
Act as 1st point of escalation for dispute related topics
Build and maintain relationships with all key stakeholders and HBT business functions to improve customer experience
Identify trends of disputes and establish root cause to work with other areas of the business to reduce volumes and drive continuous improvement
Proactively communicate repetitive issues, negative trends and key information/risks related to Customer dissatisfaction and Past Due – Dispute Management & functional Supervisors
Engage in all activities relating to the deployment of the Honeywell Operating System (HOS)
To raise awareness of Honeywell Disputes Model and drive process standardization
What's in it for you?
Possibilities to grow within the newly built structures of Honeywell
Training and development opportunities
Full time contract
City center location in Katowice (great commute)
Multinational team and management focused on people development
Attractive benefits (Multisport card/ medical care/ access to financial adviser, psychologist, or lawyer etc.)
We're looking for
Min. bachelor's degree
Fluent Business English (written and spoken)
Experience working in Order to Cash, Supply Chain or Customer Service Environment
Excellent communication skills
High level of SAP knowledge
Strong knowledge of Microsoft (advanced Excel will be an asset)
We value
High level of customer orientation, commitment, and willingness to drive change
Project management experience will be beneficial
Excellent interpersonal, organizational and time management skills
Proactive attitude
Experience in driving improvements which lead to greater customer experience, higher quality, automatization
About Honeywell
Honeywell is a $40 billion diversified Fortune 100 leader with more than 131,000 employees in 100 countries around the world. Our core businesses – Aerospace, Building Technologies, Safety and Productivity Solutions and Performance Materials and Technologies – are leaders in their respective industries, driving solutions that make people's lives better every day. Chances are that there are Honeywell products all around you right now.
Oferta pracy, na którą zgłaszasz swoją kandydaturę wymaga wypełnienia formularza bezpośrednio na stronie Pracodawcy.

Klikając "Aplikuj" zostaniesz przekierowany na stronę internetową Pracodawcy.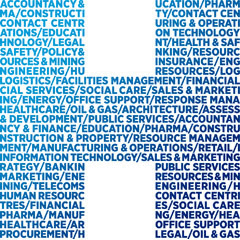 Prosimy o dopisanie następującej klauzuli "Wyrażam zgodę na przetwarzanie moich danych osobowych zawartych w ofercie dla potrzeb procesu rekrutacji zgodnie z Ustawą o ochronie danych osobowych z dnia 29.08.1997r., Dz. U. Nr 101, poz. 926 ze zm."

Numer w rejestrze agencji zatrudnienia: 361