Digital Marketing Strategist (Czech or Slovakian speakers) - Warszawa , mazowieckie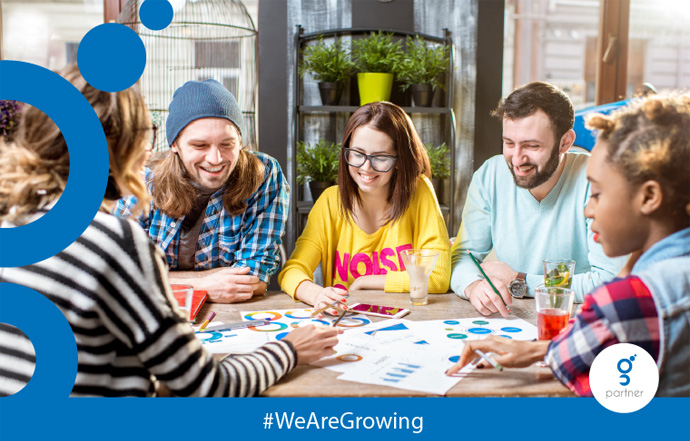 Arteria G Partner Sp. z o.o. specializes in digital marketing and online advertising since 2011.
We offer complex business solutions to top clients in Poland, Russia, Ukraine, Hungary, Czech Republic, Romania and other countries.
If you would like to be a part of an amazing multicultural company and you are interested in growing your career in digital marketing, we might have a great opportunity for you!

Currently, we are looking for candidates to join our company at the following position:
Digital Marketing Strategist (Czech or Slovakian speakers)
Place of work: Warszawa
Overall Job Purpose:
This position offers you the opportunity to work alongside one of our high profile global client who specializes in digital marketing and online advertising. As a Digital Marketing Strategist you would be responsible for the overall key customer service process.
Advantages for you:

Great career in a
digital marketing
industry

Vibrant, multicultural
environment

Career & personal
development
programs

Access to modern
work tools

Attractive
remuneration
package

Quarterly
performance bonus
(incl. team trips)

Relocation package
(incl. housing & travel
costs)

Modern, comfortable
and well located
office space
Job responsibilities:
Establishing and maintaining long lasting business relationships
Developing customer service strategies
Helping the customers' to grow their business by advising on the advertising strategies, products, trends and budgets
Ongoing analysis of results in term sof achieving the objectives set
Setting up priorities and own workload management
Required Qualifications & Experience:
Fluency (written and spoken) in one of the following languages: Turkish, Arabic, Russian, Romanian, Hungarian or Czech
Communicative level of English (written and spoken)
Ability to communicate easily (building relationship, presenting & negotiating) also with C-level customers
Ability to deliver highest quality results while paying strict attention to detail
Ability to work in a fast paced environment with high volume and complex demands
Previous customer service or sales experience would be an asset
Marketing, advertising, management and sales background would be an asset
Competences:
Communication skills
Goal orientation
Resilience & adaptability
Creative thinking & proactiveness
Time management & multitasking
Process & strategic thinking
What do employees value in us?
"Very interesting digital marketing projects, amazing online advertising products and tools"

"Great development opportunities. I get support in all areas I need to grow my competencies and skills"
"Cool people, good place to work"

"Diversity, positive energy and never ending challenges"

Sounds interesting? Great! Just apply and we will contact you very soon!
Please apply with the button on the right side of this job offer.