DevOps Engineer
DevOps Engineer




Katowice




NR REF.: 1114330



Your new company
We are creating a new software development team in Katowice. We are looking for experienced DevOps Engineer or a software developer experienced in Agile processes with exposition to CI/CD environment who wants to pursue DevOps career in the embedded software team.
Your new role
As a DevOps Engineer You will support embedded software development team in Katowice from CI/CD, virtualization and configuration management perspective, work closely across the globe with other DevOps engineers and IT Engineering teams to develop and maintain the CI/CD infrastructure. Moreover, You will work with the IT and IT Engineering teams on the deployment of virtual environment for software engineering community.
What you'll need to succeed
In order to be an ideal candidate you need to have a minimum of 5 years of experience in a software development Agile environment with exposition to Continuous Integration / Continuous Deployment processes and knowledge of CI/CD tools such as Jenkins or TeamCity. Additionally, you need to be familiar with version control systems such as Git, SVN or Rational Team Concert and languages like Python (preferable) or scripting languages such as PowerShell/Bash. Moreover, we are seeking for candidates with knowledge of virtualization tools like VMWare and IT networking infrastructure. Excellent interpersonal, verbal and written communication skills as well as good command of English (B2) is also required.
What you'll get in return
The company offers friendly work atmosphere, additional benefits (home office, medical care, Multisport, training) and opportunity of professional development.
What you need to do now
If you're interested in this role, click 'apply now' to forward an up-to-date copy of your CV, or call us now.
If this job isn't quite right for you but you are looking for a new position, please contact us for a confidential discussion on your career.
Oferta pracy, na którą zgłaszasz swoją kandydaturę wymaga wypełnienia formularza bezpośrednio na stronie Pracodawcy.

Klikając "Aplikuj" zostaniesz przekierowany na stronę internetową Pracodawcy.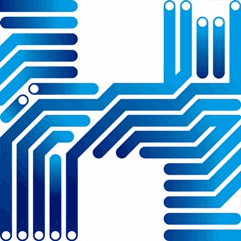 Prosimy o dopisanie następującej klauzuli "Wyrażam zgodę na przetwarzanie moich danych osobowych zawartych w ofercie dla potrzeb procesu rekrutacji zgodnie z Ustawą o ochronie danych osobowych z dnia 29.08.1997r., Dz. U. Nr 101, poz. 926 ze zm."

Numer w rejestrze agencji zatrudnienia: 361