Developer C#
Developer C#
Warszawa
NR REF.: 1116915
Hays IT Contracting is an up-to-date B2B form of employment for IT specialists with innovate and developmental projects for TOP Clients close at hand.
For our Client we are currently looking for qualified Candidates for the position of:
Developer C#
Location: Your primary workplace is our office in Warsaw but you will also enjoy some travel to meet colleagues that are situated in Scandinavia.
Job type: Full time contract
Length: long term partnership
Rate: up to 10 000 PLN / m'th
Summary:
We are looking for ambitious and innovative individuals who want to be part of our continued success. You will work with complex problems in small, project teams requiring good analytical, architectural and communication skills. You will cooperate closely with our Application Consultants to implement solutions that streamline our customers' warehouse processes. You will be responsible for technical design, development, unit testing, documentation and maintenance of the solutions.
The development is mostly done in C, SQL and .NET on multiple hardware architectures and operating systems. The server logic incorporates complex algorithms for warehouse process optimization. On the client side, we develop solutions for desktop, mobile and handheld devices, as well as voice-controlled hardware.
Requirements:
• Bachelor's or engineer's degree, additional experience may compensate for lacks in education.
• At least 2 years of experience developing solutions based on C, C++, C# or VB.NET.
• Database design and development using MS SQL Server or Oracle Database.
• Using source control management system, ideally Git.
• Good, practical knowledge of English - both written and verbal.
Our offer:
• Competitive rate
• Possibilities: variety of projects to participate in development, working closely with big brands
• Real impact on the project – if you are good, you are independent in making decisions
• Fast learning opportunities
• Preferential conditions for benefits: medical and sport package
Oferta pracy, na którą zgłaszasz swoją kandydaturę wymaga wypełnienia formularza bezpośrednio na stronie Pracodawcy.

Klikając "Aplikuj" zostaniesz przekierowany na stronę internetową Pracodawcy.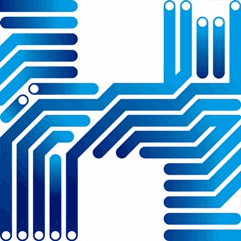 Prosimy o dopisanie następującej klauzuli "Wyrażam zgodę na przetwarzanie moich danych osobowych zawartych w ofercie dla potrzeb procesu rekrutacji zgodnie z Ustawą o ochronie danych osobowych z dnia 29.08.1997r., Dz. U. Nr 101, poz. 926 ze zm."

Numer w rejestrze agencji zatrudnienia: 361