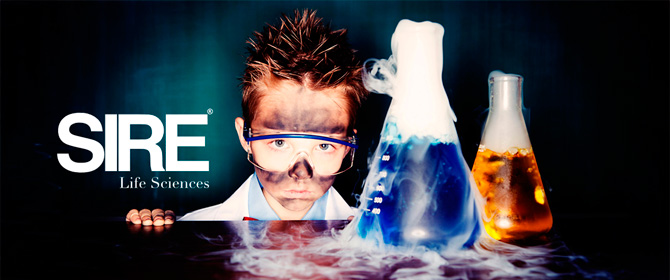 Data Scientist
Location: Netherlands
SIRE® is the market leader in Life Sciences recruitment. We believe the recruitment market needs to gear up in technology and continuous innovation. We like technology, in a Life Sciences market driven on science, we couldn't stay behind; we drive Recruitment Science. Investing a majority of our turnover in technology enables us to use unique Resource Technologies. By using highly advanced algorithms, we enable our team of Resource & Data Strategists© to maintain the most advanced, detailed and complete Life Sciences network in Europe. This big data enables us to work Reverse Recruitment©: we first analyze the market in-depth before we go out to the market. Because we analyze the whole market, we can compare facts and data. This enables us to do Facts & Big Data Recruitment©, making sure we, or better yet, you find the right career!Our client is a professional Medical Devices organisation, based in Noord-Brabant Netherlands.
The Company
The company you will be working for is based in Noord-Brabant, The Netherlands. It is one of the major players in the field of medical devices, and well-known throughout The Netherlands and abroad.


Role Description
Be part of an enthusiastic team that aims to transform their innovation into new business in clinical research informatics. Partner with top players in healthcare and the pharma industry to demonstrate the value of the innovation and to prepare for market introduction.


Responsibilities
• Support the validation of the new proposition in healthcare informatics by contributing to the execution of clinical pilots and the deployment and implementation of the developed technology at clinical sites.
• Contribute to the development of a data management infrastructure enabling standards-based, semantically-rich data storage and exploration and the implementation of a range of clinically-focused applications.
• Build AI modules to support information extraction, classification and transformation of medical datasets. You will focus on applications supporting efficient clinical research execution in the domains of oncology, cardiology and neurology.
• Develop an information extraction toolkit streamlining the Electronic Data Capture pipeline in a concrete study, enabling them to improve the efficiency of clinical trial execution.


Requirements
• A computer science MSC with expertise in professional software development (at least 5 years of professional hands-on work experience)
• Solid background and hands-on working experience in data bases, knowledge modeling, information extraction, data transformation, data analytics and AI
• Hands-on software development experience with Java, Python, Spring
• Dev-ops experience (containers, cloud); CI/CD
• Previous experience in healthcare analytics innovation/research is a plus
• Ability to work in a team in multidisciplinary and international settings.
• Strong communication and interpersonal skills, with the ability to build strong personal relationships
• Creative, fast learner, able to adapt quickly to new contexts and go beyond own comfort zone, flexible.
• High English proficiency.
• Good writing and presentation skills.


Apply