Data Cleanse Team Leader
Data Cleanse Team Leader




Gdańsk




NR REF.: 1117317



Your new company
You will join Ricoh Business Services, a global technology company that has been transforming the way people work for more than 80 years.
Your new role
The person we find will be managing the team of Data Analysts, that is going to be responsible for analyzing source data and the updated data sets provided by a third party organization, reviewing and validating the data, identifying all data elements which do not match 100%. Moreover, the person holding this role will be responsible for the smooth execution of all relevant functional processes at the same time ensuring that time deadlines are met and maximum customer satisfaction is achieved. More importantly we look for the following traits in you:
Leading, motivating, coaching and organizing team members accordingly to the RICOH way philosophy [movie link] and to be ambassadors of employee engagement
Supervising and developing your team, ensuring that they meet and exceed their KPIs and ensuring compliance with all company policies and procedures
Ensuring your team receives quality training, and uses appropriate resources available to be successful in their roles
Identifying process efficiencies to increase speed, accuracy and adding value to transactional processing
What you'll need to succeed
In order to be satisfied in this position you need to know how to motivate and generate enthusiasm throughout the team, create an identity with RICOH within your team, have the ability to prioritise as well as have strong stakeholder focus. Fluent English is a must as well as effective communication and data management knowledge. Moreover you should be able to manage people's performance in a positive direction.
What you'll get in return
You will be provided with benefits such as private medical healthcare with Luxmed, Multisport Card as well as private life insurance.
What you need to do now
If you're interested in this role, click 'apply now' to forward an up-to-date copy of your CV, or call us now.
If this job isn't quite right for you but you are looking for a new position, please contact us for a confidential discussion on your career.
Oferta pracy, na którą zgłaszasz swoją kandydaturę wymaga wypełnienia formularza bezpośrednio na stronie Pracodawcy.

Klikając "Aplikuj" zostaniesz przekierowany na stronę internetową Pracodawcy.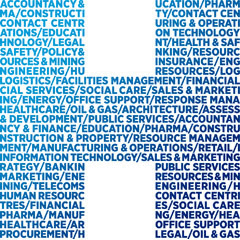 Prosimy o dopisanie następującej klauzuli "Wyrażam zgodę na przetwarzanie moich danych osobowych zawartych w ofercie dla potrzeb procesu rekrutacji zgodnie z Ustawą o ochronie danych osobowych z dnia 29.08.1997r., Dz. U. Nr 101, poz. 926 ze zm."

Numer w rejestrze agencji zatrudnienia: 361