Data Analyst
Data Analyst




Gdansk, Poland




NR REF.: 1133970



Your new company
A leading global logistics company, with more than 12,800 employees working across 400 offices in 128 countries is opening a Knowledge Center – in Tricity, Poland.The Center, located in GdaÅ"sk, will function as a hub for innovation and develop state-of-the-art business and technology solutions to help us navigate the future.
Your new role
Your responsibilities will be multifaceted as the journey just started.
You will build and maintain complex data management systems that combine core data sources into data warehouses or other accessible structures, apply information and data analysis requirements modern data preparation, integration and AI-enabled metadata management tools and techniques.
Also, perform initial data exploration and suggest analytic opportunities and best practices and ensure the collected data is within required quality standards
What you'll need to succeed
A bachelor's or master's degree in computer science or business administration is preferred, but not required. Much more important is your experience and your attitude.
We are appreciating relevant experience in IT and logistics, passion to accompany a product throughout the full life cycle, and strong knowledge on data management and data analytics.
You should also be familiar with big data technologies and Extract Transform Load (ETL) tools in an cloud (AWS) based environment
What you'll get in return
You will gain access to leading technology, will be working with a competitive team of experts from diverse background, making sure the world keeps moving. Flat hierarchies and an innovative and performance driven culture, give you the chance to make a real impact.
What you need to do now
If you're interested in this role, click 'apply now' to forward an up-to-date copy of your CV, or call us now.
If this job isn't quite right for you but you are looking for a new position, please contact us for a confidential discussion on your career.
Oferta pracy, na którą zgłaszasz swoją kandydaturę wymaga wypełnienia formularza bezpośrednio na stronie Pracodawcy.

Klikając "Aplikuj" zostaniesz przekierowany na stronę internetową Pracodawcy.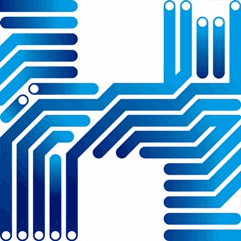 Prosimy o dopisanie następującej klauzuli "Wyrażam zgodę na przetwarzanie moich danych osobowych zawartych w ofercie dla potrzeb procesu rekrutacji zgodnie z Ustawą o ochronie danych osobowych z dnia 29.08.1997r., Dz. U. Nr 101, poz. 926 ze zm."

Numer w rejestrze agencji zatrudnienia: 361