Customer Services Director Europe - Katowice , śląskie

Customer Services Director Europe
Customer Services Director Europe
Katowice
NR REF.: 1151286
Currently for our Client- global construction/ manufacturing company- located near Katowice, we are looking for Customer Service Director (Europe).
Working on this position you will be responsible for the best quality of customer service for the Group's Clients, development, continuous improvement as well as managing the Customer Service team. The role includes accountability for management of the inside sales, technical sales support and sales administrative teams located in Europe. Working on this position you will be responsible for organize the sales support structure of the company, improving internal processes and customer satisfaction, setting up and monitoring SLA's, identify new tools and technologies to better serve the customer.
We are looking for candidates with more than 5 years on proven management and/ or relationship management experience at a senior, strategic level role in global company as well as strong strategic and customer focus and excellent communication skills. Fluent English is a must, additional language will be an asset. The ideal Candidate should be proactive, professional person with "can do" attitude. Bachelor's or Master's degree in a technical or business field is also very important.
Our Client offers great opportunity to develop in global company, nice atmosphere, attractive salary and bonus package.
 If you feel that this role is perfect match for you please do not hesitate to send us you cv in English. We kindly inform that we will contact with selected Candidates.
Oferta pracy, na którą zgłaszasz swoją kandydaturę wymaga wypełnienia formularza bezpośrednio na stronie Pracodawcy.

Klikając "Aplikuj" zostaniesz przekierowany na stronę internetową Pracodawcy.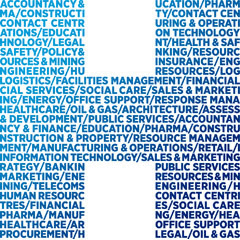 Prosimy o dopisanie następującej klauzuli "Wyrażam zgodę na przetwarzanie moich danych osobowych zawartych w ofercie dla potrzeb procesu rekrutacji zgodnie z Ustawą o ochronie danych osobowych z dnia 29.08.1997r., Dz. U. Nr 101, poz. 926 ze zm."

Numer w rejestrze agencji zatrudnienia: 361