Customer service with Spanish - Gdańsk , pomorskie

Customer service with Spanish
Customer service with Spanish
Gdańsk
NR REF.: 1124015
Thomson Reuters product, is designed to provide software solutions for multinational corporations and accounting professionals to enable them to easily prepare a variety of documentation required from statutory and compliance perspective. Your job will support clients in producing their financial statements using our tax and accounting software solutions.
WHAT DO YOU NEED TO BRING?
Very good knowledge of Spanish so you feel confident when contacting a client via phone or email and to understand written text
Very good MS Excel skills so you will easily adapt to e.g. writing macros
Strong attention to detail as well as analytical and problem solving skills
Very good personal skills enabling you to work independently and in a team which is spread across the world
Interest in accounting will be your additional asset
YOU WILL BE EVEN MORE COMPETITIVE IF:
You have at least basic XML skills
You have some experience or knowledge in financial reporting
You have a degree in Accounting
You have knowledge of French
YOU RECEIVE:
Casual and diverse office environment where colleagues come from over 30 countries Competitive salary Flexibility and home-office opportunities Two additional days off for voluntary jobs Access to Thomson Reuters products with real-time economic data Wellbeing scheme including private healthcare, pension, Multisport card and more High standards of ethics in the workplace
Interested? Apply !
Oferta pracy, na którą zgłaszasz swoją kandydaturę wymaga wypełnienia formularza bezpośrednio na stronie Pracodawcy.

Klikając "Aplikuj" zostaniesz przekierowany na stronę internetową Pracodawcy.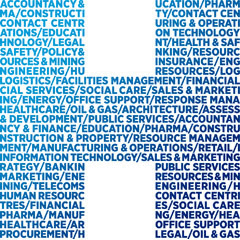 Prosimy o dopisanie następującej klauzuli "Wyrażam zgodę na przetwarzanie moich danych osobowych zawartych w ofercie dla potrzeb procesu rekrutacji zgodnie z Ustawą o ochronie danych osobowych z dnia 29.08.1997r., Dz. U. Nr 101, poz. 926 ze zm."

Numer w rejestrze agencji zatrudnienia: 361