Customer Service with English - Kraków , małopolskie

Customer Service with English
Customer Service with English
Kraków
NR REF.: 1150991
Working in customer service means new challenges every day!
Your day-to-day tasks will include resolving our customers' issues with payments and invoices, among other things, and explaining any inaccuracies to our customers. We also count on your communication skills and empathy to help you work effectively with our internal departments and enable you to quickly establish relationships with our clients.
What skills you should have:
English C1 level
One year experience in customer service
Motivate and stubborn to achieve a goal
What we can offer you:
Multisport card
Private health care
Monthly training period (100% paid)
Work in a dynamically developing team Apply now
Oferta pracy, na którą zgłaszasz swoją kandydaturę wymaga wypełnienia formularza bezpośrednio na stronie Pracodawcy.

Klikając "Aplikuj" zostaniesz przekierowany na stronę internetową Pracodawcy.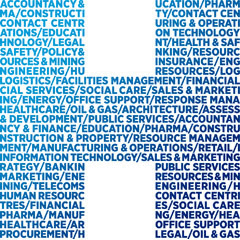 Prosimy o dopisanie następującej klauzuli "Wyrażam zgodę na przetwarzanie moich danych osobowych zawartych w ofercie dla potrzeb procesu rekrutacji zgodnie z Ustawą o ochronie danych osobowych z dnia 29.08.1997r., Dz. U. Nr 101, poz. 926 ze zm."

Numer w rejestrze agencji zatrudnienia: 361