Customer Service Specialist with German - Katowice , śląskie

Customer Service Specialist with German
Customer Service Specialist with German
Katowice
NR REF.: 1115460
Hays is recruiting for one of his Client – Guardian Industries, a global company from manufacturing sector.
Due to continuous success and expansion, we are looking for an experienced and professional
Customer Service Representative with knowledge of German and English – Key Accounts (6 months Fixed Term Contract)
to strengthen our dynamic and successful international sales team in Poland. In this position you will find fulfillment and meaning in your work.
Responsibilities:
Dealing with all customer account enquires from initial call to order processing, right through to invoice stage
Developing trust relationships with a portfolio of major clients to ensure they do not turn to competition
Understand & anticipate the needs and requirements of key customers
Expanding the relationships with existing customers by continuously proposing solutions that meet their objectives
Ensure the correct products and services are delivered to customers in a timely manner
Serve as the link of communication between key customers and internal teams
Resolve any issues and problems faced by customers and deal with complaints to maintain trust
Play an integral part in generating new sales that will turn into long-lasting relationships
Prepare regular reports of progress and forecasts to internal and external stakeholders using key account metrics
Ability to effectively question or challenge the status quo
You will be expected to support the external sales team by highlighting new prospect opportunities in a timely manner.
Having a commercial approach by identifying opportunities to upsell and cross sell additional products ensuring customers always receive maximum benefits offered by the business
Communicate & maintain contact with all internal department to ensure customer orders are fulfilled
Generate and understands reports required for senior management team. Provide explanations based on customer knowledge
Seek ways to continuously improve ways of working , automate processes and system solutions.
Qualifications:
Fluent spoken and written German and English. Polish or any other language are advantage.
Strong customer focus and service mindset
Strong communication and interpersonal skills with aptitude in building relationships
Effective organizational skills
Ability in problem-solving and negotiation
Must be proactive, customer focused and results oriented
Bachelors degree
Experience within a Customer Service role is desirable
Advanced PC skills in Microsoft Excel, Word, PowerPoint
Qualifications: Guardian companies are committed to offer a competitive compensation package and an opportunity for you to maximize your potential. We pride ourselves in promoting career opportunities in an open environment, which encourages individual development and gives you opportunities to expand your knowledge and work as part of a global team. We offer a unique professional experience in a culture based on integrity, compliance and value creation. If you are interested in finding out more about our culture, please visit us on our website: https://www.guardian.com/en/about_us/market_based_management.html
Oferta pracy, na którą zgłaszasz swoją kandydaturę wymaga wypełnienia formularza bezpośrednio na stronie Pracodawcy.

Klikając "Aplikuj" zostaniesz przekierowany na stronę internetową Pracodawcy.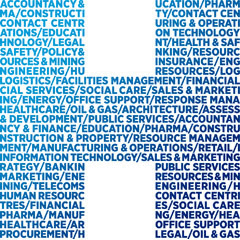 Prosimy o dopisanie następującej klauzuli "Wyrażam zgodę na przetwarzanie moich danych osobowych zawartych w ofercie dla potrzeb procesu rekrutacji zgodnie z Ustawą o ochronie danych osobowych z dnia 29.08.1997r., Dz. U. Nr 101, poz. 926 ze zm."

Numer w rejestrze agencji zatrudnienia: 361