Customer Service Specialist with German or French - Wrocław , dolnośląskie

Customer Service Specialist with German or French
Customer Service Specialist with German or French
Wrocław
NR REF.: 1125556
Our Client is European company from manufacturing industry, who has established a Business Service Centre in Wrocław. His activity is guided by values such as openness in communication, trust, exchange of information, supporting diversity, talents and initiative.
The new Business Service Centre is good place to work, inspired by change and innovation, focused on making impact on local business environment.
On behalf of this client we are currently looking for
Customer Service Specialist with German or French.
Your main responsibilities
on this position will be managing customer's needs (over the phone and e-mail), resolve their requests and process complaints returns. You will be also cooperate with all company departments, provide information about products and deliver high quality standard service.

We are looking for
candidates with fluent English and
German
or
French
(both spoken and written), with strong communication and organisational skills. You will need pro-active attitude, good Microsoft Office skills (Excel and Word) and strong attention to details. Experience in working on similar positions would be a big advantage.
In return,
you will get
a chance to grow up in global industry and get to know a lot of internal and external processes. You will have a daily contact with clients in foreign languages and possibility to get to know manufacturing market well. Our client offers very attractive salary, wide range of benefits (Multisport, private medical care) and office in the heart of the City.
Oferta pracy, na którą zgłaszasz swoją kandydaturę wymaga wypełnienia formularza bezpośrednio na stronie Pracodawcy.

Klikając "Aplikuj" zostaniesz przekierowany na stronę internetową Pracodawcy.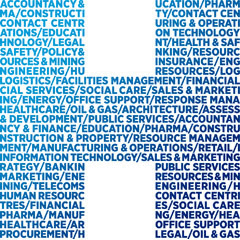 Prosimy o dopisanie następującej klauzuli "Wyrażam zgodę na przetwarzanie moich danych osobowych zawartych w ofercie dla potrzeb procesu rekrutacji zgodnie z Ustawą o ochronie danych osobowych z dnia 29.08.1997r., Dz. U. Nr 101, poz. 926 ze zm."

Numer w rejestrze agencji zatrudnienia: 361