Customer Service Specialist with English - Kraków , małopolskie

Customer Service Specialist with English
Customer Service Specialist with English
Kraków
NR REF.: 1139224
For our Client, an international company located in Kraków, we are looking for
Customer Service Specialist with English.
Within this position you will be responsible for providing customer service to clients and resolving their queries – you will be the first point of contact for customers. Your duties will include building and maintaining good relationships with customers and cooperating with all relevant departments to resolve customer issues.
We are looking for Candidates with fluent English - C1 level. Previous experience in customer service is also essential - min. 1 year.
An ideal Candidate has to have excellent communication and problem-solving skills as well as ability to multi-task and work under pressure.
Our Client offers a unique opportunity to gain professional experience in international environment within interesting industry and great possibility of further development. Stable job in a team of professionals, attractive salary and employee's benefits are also included.
If you're interested in this role, click 'apply now' to forward an up-to-date copy of your CV, or call us now.
If this job isn't quite right for you but you are looking for a new position, please contact us for a confidential discussion on your career.
Oferta pracy, na którą zgłaszasz swoją kandydaturę wymaga wypełnienia formularza bezpośrednio na stronie Pracodawcy.

Klikając "Aplikuj" zostaniesz przekierowany na stronę internetową Pracodawcy.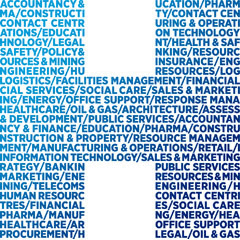 Prosimy o dopisanie następującej klauzuli "Wyrażam zgodę na przetwarzanie moich danych osobowych zawartych w ofercie dla potrzeb procesu rekrutacji zgodnie z Ustawą o ochronie danych osobowych z dnia 29.08.1997r., Dz. U. Nr 101, poz. 926 ze zm."

Numer w rejestrze agencji zatrudnienia: 361