Customer Experience Specialist with Romanian - Katowice , śląskie

Customer Experience Specialist with Romanian
Customer Experience Specialist with Romanian
Katowice
NR REF.: 1151342
Design solutions to drive safe living and quality of lifeOpportunity for a Customer Experience Specialist to join Honeywell Building Technologies in Katowice during this exciting time of expansion for our business. As a member of the Customer Service team, you will handle the Order to Cash process in an accurate and timely manner, ensure performance standards are met and maintained, to achieve the business objectives and reach a high customer satisfaction index. Supporting customers from various countries across Europe will give you a chance to use your language capabilities on day to day basis.
The Role / Core responsibilities:
Handle entry level customer related issues and concerns
Record all customer interactions into a CRM (Customer Relationship Management) Database
Process standard orders & Maintain order accuracy
Ensure all orders are entered within timeframe
Process changes and enhancements to orders
Actively participate in departmental activities and initiatives
Maintain complete customer records of all direct customers returns, orders, credits, and requests
What's in it for you?
Possibilities to grow within the newly built structures of Honeywell
Training and development opportunities
Full time contract
City center location in Katowice (great commute)
Multinational team and management focused on people development
Attractive benefits (Multisport card/ medical care/ access to financial adviser, psychologist or lawyer etc.)
We're looking for
Bachelor's degree (or equivalent education or experience in similar roles)
Business fluent in written and spoken Romanian and English
Excellent communication skills (oral and written)
Strong knowledge of Microsoft Office
Experience working in a customer-facing role
Knowledge of ERP systems (preferably SAP)
We value
High level of customer orientation, dedicated "can do" attitude
Excellent interpersonal, organizational, and time management skills
Ability to drive improvements leading to greater customer experience, higher quality and lower costs
Strong teammates with the ability to take ownership and follow-through
Ability to establish relationships and networks in a virtual team environment
About HoneywellHoneywell is a $40 billion diversified Fortune 100 leader with more than 131,000 employees in 100 countries around the world. Our core businesses [https://www.honeywell.com/who-we-are/overview] – Aerospace, Building Technologies, Safety and Productivity Solutions and Performance Materials and Technologies – are leaders in their respective industries, driving solutions that make people's lives better every day. Chances are that there are Honeywell products all around you right now.
Oferta pracy, na którą zgłaszasz swoją kandydaturę wymaga wypełnienia formularza bezpośrednio na stronie Pracodawcy.

Klikając "Aplikuj" zostaniesz przekierowany na stronę internetową Pracodawcy.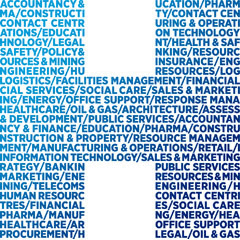 Prosimy o dopisanie następującej klauzuli "Wyrażam zgodę na przetwarzanie moich danych osobowych zawartych w ofercie dla potrzeb procesu rekrutacji zgodnie z Ustawą o ochronie danych osobowych z dnia 29.08.1997r., Dz. U. Nr 101, poz. 926 ze zm."

Numer w rejestrze agencji zatrudnienia: 361