Corporate Finance Specialist
Corporate Finance Specialist
Warsaw (central part)
NR REF.: 1148096
Your new company
For our client, an international company located in the heart of Warsaw, we are currently looking for a Corporate Finance Specialist (Polish and English speaker).
Your new role
You will be responsible for ensuring that all aspects of daily cash operations are handled timely and with accuracy, recommending and implementing improvements to the current cash management process to maximize efficiencies and safeguard assets, as well as cash-flow budgeting. You will cooperate closely with banks and administration of electronic banking systems, engage in the modification and creation of automated processes and procedures, and support financial projects and other ad-hoc duties in accordance with management needs. Other tasks include analyzing financial risks including FX, interest rate, and financial counterparty credit exposure, as well as carrying out loan and deposit transactions within the scope of the company's liquidity management. You will cooperate closely with the Group's CFO.
What you'll need to succeed
You'll need to have minimum 3 years of work experience in corporate finance units, banks' corporate branches or correspondent banking (FI), bachelor's degree (finance, economy, business administration, mathematics or related field), as well as strong problem-solving skills. Ideal Candidate is detail-oriented, quality and service oriented, with exceptional analytical skills, and the ability to translate information from the analysis into proposals for specific business activities. Excellent command of English (both written and spoken), very good knowledge of MS Office (especially Excel), and highly developed interpersonal and communication skills are a must. Familiarity with Sage ERP system, and the knowledge of financial markets and instruments are an asset.
What you'll get in return
Our Client offers employment based on a contract of employment in a friendly, non-corporative atmosphere in a rapidly growing and developing company. The office is located in the heart of Warsaw, right next to the subway entrance.
What you need to do now
If you're interested in this role, click 'apply now' to forward an up-to-date copy of your CV, or call us now.
Oferta pracy, na którą zgłaszasz swoją kandydaturę wymaga wypełnienia formularza bezpośrednio na stronie Pracodawcy.

Klikając "Aplikuj" zostaniesz przekierowany na stronę internetową Pracodawcy.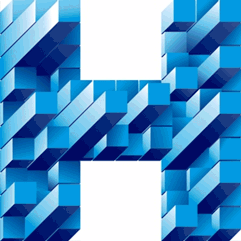 Prosimy o dopisanie następującej klauzuli "Wyrażam zgodę na przetwarzanie moich danych osobowych zawartych w ofercie dla potrzeb procesu rekrutacji zgodnie z Ustawą o ochronie danych osobowych z dnia 29.08.1997r., Dz. U. Nr 101, poz. 926 ze zm."

Numer w rejestrze agencji zatrudnienia: 361