Corporate Controller
Corporate Controller
Warszawa
NR REF.: 1123101
For our Client – international real estate company – we are looking for a person to fill the position of Corporate Controller.
The successful Candidate will be responsible for preparation of statutory reports, statistical requests, monthly and year-end financial close, correcting inconsistencies in financial entries, ensuring fulfilment of all tax obligations, AP queries to voucher coding. Moreover, his scope of duties will also cover support to client finance teams, arranging intercompany recharges or ad-hoc client billing, payroll journal review, analyzing cash flows, assuring compliance with corporate policies, regulations and laws. Corporate controller will analyze finance processes, identifying areas where additional accuracies and efficiencies can be achieved and providing support to regional finance team for EMEA as well.
We are looking for a person competent in financial reporting, who has more than 2 years of experience in accounting or in audit. Fluent knowledge of English, university degree, US GAAP/IFRS reporting, excellent Excel skills and working in an international environment is a must. Any other EMEA language will be an advantage. We are looking for Candidates with strong interpersonal skills and strong sense for accountability, who are team players- regularly contribute to team discussions and problem solving. The perfect Candidate should seek ability to apply a strategic perspective as well as paying attentions to details and to work independently.
Our Client offers opportunity for personal and professional development in a multinational environment. The Company also gives a chance to build strong, meaningful relationships with Clients and influence their business, demonstrate your own initiatives. If your professional profile matches the Client's requirements, do not hesitate and send us your CV!
Oferta pracy, na którą zgłaszasz swoją kandydaturę wymaga wypełnienia formularza bezpośrednio na stronie Pracodawcy.

Klikając "Aplikuj" zostaniesz przekierowany na stronę internetową Pracodawcy.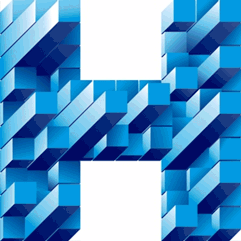 Prosimy o dopisanie następującej klauzuli "Wyrażam zgodę na przetwarzanie moich danych osobowych zawartych w ofercie dla potrzeb procesu rekrutacji zgodnie z Ustawą o ochronie danych osobowych z dnia 29.08.1997r., Dz. U. Nr 101, poz. 926 ze zm."

Numer w rejestrze agencji zatrudnienia: 361