Clearance Broker with French
Clearance Broker with French
Kraków
NR REF.: 1143522
For our Client - an international company located in Kraków, we are currently looking for fresh graduates and customer service professionals to join our Clearance&Brokerage Operations Team.
Great opportunity to start career in international company!
Clearance Broker Associate with French
Key Accountabilities:
Develops and maintains a good knowledge of relevant Customs and trade regulations, practices and procedures and their application in the FedEx and Customer business environment. Shares relevant knowledge with colleague and approved information with Customers and impacted functions within FedEx.
Collects information for clearance from Clients
Provides support to new Clients in regards to regulatory requirements, customs procedures e.t.c.
Solves problems proactively
Reports continuous improvement opportunities
Requirements:
Fluency in French (B2) and English is a must
Excellent communications skills and telephone manners
Client focus
Computer skills
Numerical skills
Willingness to develop within the multinational organisation
Experience in customer service would be an asset
We are offering an opportunity to join multinational organisation and align your development with the the growth of the organisation.
Interested? Apply!
Oferta pracy, na którą zgłaszasz swoją kandydaturę wymaga wypełnienia formularza bezpośrednio na stronie Pracodawcy.

Klikając "Aplikuj" zostaniesz przekierowany na stronę internetową Pracodawcy.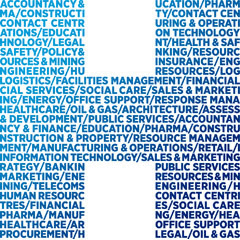 Prosimy o dopisanie następującej klauzuli "Wyrażam zgodę na przetwarzanie moich danych osobowych zawartych w ofercie dla potrzeb procesu rekrutacji zgodnie z Ustawą o ochronie danych osobowych z dnia 29.08.1997r., Dz. U. Nr 101, poz. 926 ze zm."

Numer w rejestrze agencji zatrudnienia: 361