Clearance Broker Supervisor with German - Kraków , małopolskie

Clearance Broker Supervisor with German
Clearance Broker Supervisor with German
Kraków
NR REF.: 1144633
Clearance Broker Supervisor with German
Supports Management in achieving revenue, service and compliance goals by performing a range of professional level duties, includes supporting defined 'people' processes (coaching, briefings etc), analysing and reporting operational clearance issues/results/requirements, participating in continuous improvement initiatives and supporting change processes.
Assists the Manager in ensuring optimum use of available manpower and resources in implementing best practices and deputises for the Manager when required, by attending meetings & delivering briefings.
RESPONSIBILITIES:
Supports the Manager in achieving optimum individual and team performance through effective and consistent application of approved processes, methods and practices. Includes clearly communicating requirements and providing accurate information and feedback to individuals and teams regarding performance expectations, targets and achievements.
Uses established methods to audit and document results for defined areas. Provides employee feedback and coaching as needed to achieve required standards/compliance. 
Supports the Manager in identifying training needs for the individual/team/ department by analysing operational performance results/statistics and by reviewing employee and team performance against key service indicators. 
Assists the Manager in reviewing and planning defined elements of the operation (shift patterns, overtime, equipment renewal/repair, allocation of duties etc). On a daily basis allocates, monitors and controls the flow of work to ensure departmental targets and standards are met. 
REQUIREMENTS:
Experience on Team Leader position, ideally in logistics department
Very good knowledge of German (C1/C2) is a must, as well as knowledge of English (B2)
Highly developed interpersonal skills, good problem solving, professionalism and excellent communication are also a key.
Negotiation skills.
Very good knowledge in MS Office is also required.
Successful Candidate will be offered a challenging position in rapidly growing organization, with multiple development opportunities. Competitive salary and benefit package is also part of the deal.
Interested? Apply!
Oferta pracy, na którą zgłaszasz swoją kandydaturę wymaga wypełnienia formularza bezpośrednio na stronie Pracodawcy.

Klikając "Aplikuj" zostaniesz przekierowany na stronę internetową Pracodawcy.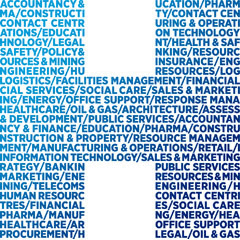 Prosimy o dopisanie następującej klauzuli "Wyrażam zgodę na przetwarzanie moich danych osobowych zawartych w ofercie dla potrzeb procesu rekrutacji zgodnie z Ustawą o ochronie danych osobowych z dnia 29.08.1997r., Dz. U. Nr 101, poz. 926 ze zm."

Numer w rejestrze agencji zatrudnienia: 361