Chemical Risk Assessment Specialist // 2-months project // Noord-Holland, NL - Netherlands , Zagranica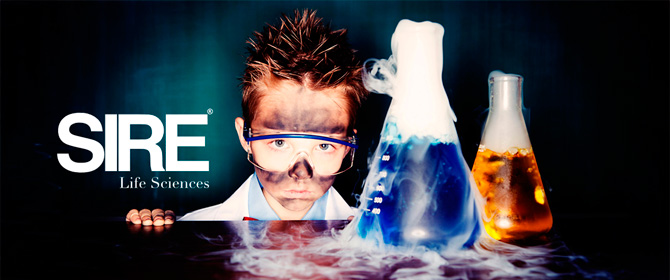 Chemical Risk Assessment Specialist // 2-months project // Noord-Holland, NL
Location: Netherlands
SIRE® is the market leader in Life Sciences recruitment. We believe the recruitment market needs to gear up in technology and continuous innovation. We like technology, in a Life Sciences market driven on science, we couldn't stay behind; we drive Recruitment Science. Investing a majority of our turnover in technology enables us to use unique Resource Technologies. By using highly advanced algorithms, we enable our team of Resource & Data Strategists© to maintain the most advanced, detailed and complete Life Sciences network in Europe. This big data enables us to work Reverse Recruitment©: we first analyze the market in-depth before we go out to the market. Because we analyze the whole market, we can compare facts and data. This enables us to do Facts & Big Data Recruitment©, making sure we, or better yet, you find the right career!Our client is a professional Pharmaceutical and Biotechnology organisation, based in Noord-Holland Netherlands.
The Company
For more than 25 years, Janssen Biologics has been a leader in the field of biomedicines. Through the dynamic science of biotechnology, they continue to seek innovative ways to treat cancer, infectious diseases, cardiovascular and metabolic diseases, and immune-mediated inflammatory disorders. Their work has revolutionized the science of immunology. They pioneered monoclonal antibody technology, a cutting-edge approach that launched a new generation of products to treat immune-related diseases. Janssen Biologics is a wholly owned subsidiary of Johnson & Johnson.


Role Description
Janssen Biologics wants to assess their (exposure) risks of hazardous chemicals in use, both qualitative and quantitative, with risk assessment method/tool stoffenmanager.


Responsibilities
A specialist in assessing risks (exposure) of handling chemicals using the risk assessment tool "Stoffen manager". Must have extensive ervaring with this tool. We also seek knowledge of working with chemicals, specifically on lab scale. This person will be assessing chemicals directly.


Requirements
- Extensive experience with chemical risk assessments
- Must have Experience with 'Stoffenmanager'
- Knowledge and experience handling hazardous chemicals
- Able to collect information from local facility independently
- Of a practical mindset
- Must have experience with risk based approach
- Preferably Certified occupational health specialist/ HVK (=Hogere VeiligheidsKunde) background

Are you interested and do want to apply for this role, please fill out your application via the apply button below and contact Ivo Huijskens.
Apply