Business Consultant Supply Chain / OtC - Netherlands , Zagranica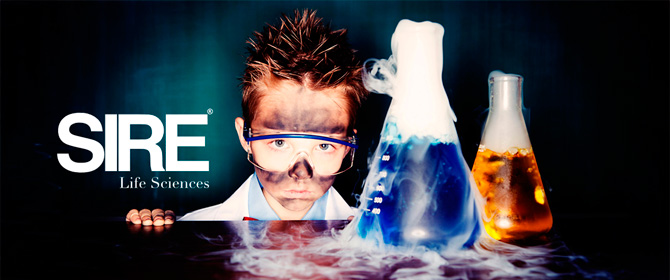 Business Consultant Supply Chain / OtC
Location: Netherlands
SIRE Life Sciences® is the market leader in life science recruitment. We believe the recruitment market needs to gear up in technology and continues innovation. We like technology, in a life science market driven on science, we couldn't stay behind; we drive Recruitment Science. Investing a majority of our turnover in technology enables us to use unique Resource Technologies. By using highly advanced algorithms, we enable our team of Resource & Data Strategists© to maintain the most advanced, detailed and complete Life Sciences network in Europe. This big data enables us to work Reverse Recruitment©: we first analyze the market in-depth before we go out to the market. Because we analyze the whole market, we can compare facts and data. This enables us to do Facts & Big Data Recruitment©, making sure we, or better yet, you find the right career!
THE COMPANY
Our client is a professional Pharmaceutical organization, based in Noord-Brabant Netherlands.
ROLE DESCRIPTION
This role is focusing on supply Chain management: Order-To-Cash process for the Supply Chain TMEA Region.

The specialist IS Business Analyst acts as an intermediary between the business and the technical communities working with IS project teams and business clients to collect, clarify, and translate business requirements into documentation and conceptual design (using appropriate tools and models) from which applications and solutions are developed.

The IS Business Analyst is an active thought partner and application visionary who shapes the technology demand among the business community. The IS Business Analyst supports the accountable Service Owner during agency inspections or internal audits.
RESPONSIBILITIES
• Responsible for leading implementation and optimization of Supply Order-To-Cash Management processes in a global environment.
• Act as the Supply Chain OTC subject matter expert and support ongoing activities.
• Provide 3rd level support for system incidents and be the contact person for the IS COE.
• Lead/participate in supply chain OTC requests and projects.
• Analyze business requirements and translate these conceptual design for technical solutions
• Drive the development of detailed functional systems specifications and documentation.
• Collaboration with customers/suppliers/3rd parties
• Responsible for comprehensiveness and quality of functional design.
• Responsible for managing the process of delivering enhancements from development into production.
REQUIREMENTS
• Minimum 5+ years' experience in Supply Chain implementations in relation to SAP OTC processes.
• Strong and up-to-date knowledge of Supply chain concepts and processes in SAP
• Strong knowledge about SAP SD.
• Hands on experience in troubleshooting and resolving functional Supply Chain OTC problems
• Strong communication, documenting and presentation skills
• Organizational change management skills
• Strong planning and project execution skills based on RUP or other software development methodologies
• Experience in Business Process Analysis & Design, Requirements Analysis.
• Experience in testing and deployment in a global operating SAP environment
• Service oriented attitude
• Foundational knowledge of ITIL processes
• Fluent in English
Are you interested and do want to apply for this role, please fill out your application via the apply button below and contact Hayo Gerbranda.
Apply