Biller
Biller
Bucharest, Romania
NR REF.: 1118545
If you have relevant work experience in billing and looking for a job
in the heart of Bucharest APPLY!
We are looking for experienced specialists in the billing area for one of our clients- engineering and construction company.
Responsibilities:

Entering job setups and revisions into the accounting system
Ensuring all job set up requests are properly authorised to the correct level of Delegated Authority
Maintaining rate and billing tables
Processing soft and hard close requests
Updating rate tables to reflect annual salary increases
Raising invoices that are complete, accurate, timely and authorised by Project Managers
Ensure draft invoices are converted to final invoices within 2 days
Processing credit notes and voids Monitor loaded cost transaction reports and correcting revenue recognition problems
Ensure compliance with Sarbanes Oxley controls
Requirements:

2+ years work experience in a finance environment
Good Microsoft Office Skills
Ability to work to tight deadlines in an accurate manner
Excellent numeracy skills
Ability to work as part of a wider team and with remote teams
Excellent analytical organisational, communication and interpersonal skills
What do we offer?

Great office location
Ability to work for an international company that is going to grow on the Romanian market.
Oferta pracy, na którą zgłaszasz swoją kandydaturę wymaga wypełnienia formularza bezpośrednio na stronie Pracodawcy.

Klikając "Aplikuj" zostaniesz przekierowany na stronę internetową Pracodawcy.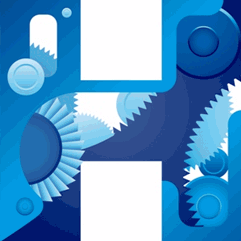 Prosimy o dopisanie następującej klauzuli "Wyrażam zgodę na przetwarzanie moich danych osobowych zawartych w ofercie dla potrzeb procesu rekrutacji zgodnie z Ustawą o ochronie danych osobowych z dnia 29.08.1997r., Dz. U. Nr 101, poz. 926 ze zm."

Numer w rejestrze agencji zatrudnienia: 361