Audit Professionals- various opportunities in new created department - Kraków , małopolskie

Audit Professionals- various opportunities in new created department
Audit Professionals- various opportunities in new created department




Kraków




NR REF.: 1132545



Your new company
For our Client a global company located in Krakow we are looking for a person to hold a position Senior Audit Specialist! Currently Audit department is significantly expanding for new locations and therefore interesting opportunities open for experienced audit specialists.
Your new role
Analysis of financial risk and assessment of internal controls with regards to SOX and Solvency II regulations,
Review the controls and ensure they are properly executed as well as report any discrepancies,
Participate in development, training and mentoring of compliance and quality assurance team,
Support standardization and best practice sharing of control framework within the Region and across and in cooperation with the businesses, functions and service centres,
Participate in a process of continuous improvement of the internal control framework.
What you'll need to succeed
Experience in external or internal audit area,
Knowledge within Finance,
Fluent English,
Ability to cooperate with senior stakeholders,
Experience in Risk and Capital Modelling or Regulatory Reporting will be an advantage.
What you'll get in return
Unique opportunity to take a role within global team and build the process from the beginning in Krakow,
You will receive support on training and development program,
Annual bonus depending on Company Annual results and individual performance,
Benefits package (medical insurance, life insurance, sport-card).
What you need to do now
If you're interested in this role, click 'apply now' to forward an up-to-date copy of your CV, or call us now.
If this job isn't quite right for you but you are looking for a new position, please contact us for a confidential discussion on your career.
Oferta pracy, na którą zgłaszasz swoją kandydaturę wymaga wypełnienia formularza bezpośrednio na stronie Pracodawcy.

Klikając "Aplikuj" zostaniesz przekierowany na stronę internetową Pracodawcy.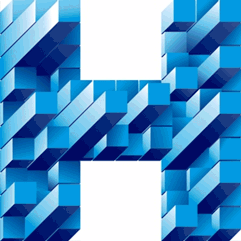 Prosimy o dopisanie następującej klauzuli "Wyrażam zgodę na przetwarzanie moich danych osobowych zawartych w ofercie dla potrzeb procesu rekrutacji zgodnie z Ustawą o ochronie danych osobowych z dnia 29.08.1997r., Dz. U. Nr 101, poz. 926 ze zm."

Numer w rejestrze agencji zatrudnienia: 361