Architect/Civil Engineer with Italian and English - Katowice , śląskie

Architect/Civil Engineer with Italian and English
Architect/Civil Engineer with Italian and English
Katowice
NR REF.: 1112231
Architect or Civil Engineer with Italian and English
For our Client Guardian Industries located in Katowice, Poland, we are looking to hire Technical Advisors for an immediate start.
Properly manage technical requests relating to the correct use of glass in buildings from internal customers as well as external customers including architects, structural, window fabricators and installers, glass processors and installers, etc...
Searching to the optimal glazing for Guardian's projects based on light and thermal performances, static and acoustic calculations, according to the drawings and architectural concepts provided by customers.
Provide full technical support to the inside and outside sales organisations and prepare technical support documentation.
Support Marketing Communication team with all the technical information needed to keep Guardian´s documentation updated.
Ensure that any change in the applicable laws and legislation for the role is identified and actions taken to acquire the appropriate knowledge.
Qualifications:
3 years of relevant experience. For example, technical experience in the glass and window industries, as well as building or building material background.
Ideal applicants should be of Degree calibre technical, engineering, sciences, or architecture.
User of AutoCAD. An experience with Voltra, Mepla, Glasstic, Vitrages Decision or other similar programmes based on finite elements method would be a great advantage.
Analytical, problem-solving capabilities
The right attitude, an enquiring mind and the ability to learn quickly.
Required languages: English and French or Spanish or German or Italian or other additional languages would be an asset
Oferta pracy, na którą zgłaszasz swoją kandydaturę wymaga wypełnienia formularza bezpośrednio na stronie Pracodawcy.

Klikając "Aplikuj" zostaniesz przekierowany na stronę internetową Pracodawcy.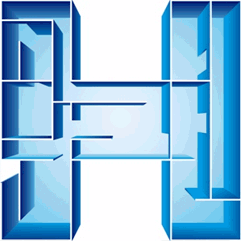 Prosimy o dopisanie następującej klauzuli "Wyrażam zgodę na przetwarzanie moich danych osobowych zawartych w ofercie dla potrzeb procesu rekrutacji zgodnie z Ustawą o ochronie danych osobowych z dnia 29.08.1997r., Dz. U. Nr 101, poz. 926 ze zm."

Numer w rejestrze agencji zatrudnienia: 361