Application Support Engineer
Application Support Engineer




Wrocław




NR REF.: 1118417



Your new company
For our Client, international IT company with specialisation in solutions for pharmaceutical companies located in Wrocław, we are looking for Application Support Engineer with English.
Your new role
As Application Support Engineer you'll be responsible for providing support for clients by covering on rota basis three time zones.
US West Coast 8am to 5pm (Pacific Time PST/PDT)
US East Coast 8am to 5pm (Eastern Time EDT/EST)
UK 8am to 5pm
You'll be actively cooperating with other support teams (UK, US, Poland) to balance workload and increase responsiveness to customers. Moreover, you'll be gathering sufficient, suitable evidence for further diagnosis. Based on gathered information you'll be performing data fixes, configuration changes and tests to improve application.
What you'll need to succeed

2+ years in IT support or Application support
Very strong SQL skills (Oracle preferred)
Proficient with Windows (desktop/server)
A technical background in software, research informatics or engineering. Past experience in software development is advantageous.
Ability to diagnose & address application issues
Complex problem solving
Ability to read and understand C# & .NET would be advantageous but not essential
Good internal and external verbal and written communication skills in English
What you'll get in return
Our Client offers annual leave entitlement, social events at least 4 times a year and regular internal software training.
What you need to do now
If you're interested in this role, click 'apply now' to forward an up-to-date copy of your CV, or call us now.
If this job isn't quite right for you but you are looking for a new position, please contact us for a confidential discussion on your career.
Oferta pracy, na którą zgłaszasz swoją kandydaturę wymaga wypełnienia formularza bezpośrednio na stronie Pracodawcy.

Klikając "Aplikuj" zostaniesz przekierowany na stronę internetową Pracodawcy.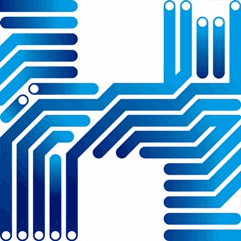 Prosimy o dopisanie następującej klauzuli "Wyrażam zgodę na przetwarzanie moich danych osobowych zawartych w ofercie dla potrzeb procesu rekrutacji zgodnie z Ustawą o ochronie danych osobowych z dnia 29.08.1997r., Dz. U. Nr 101, poz. 926 ze zm."

Numer w rejestrze agencji zatrudnienia: 361