AP Specialist with French or Spanish - Warsaw , mazowieckie

AP Specialist with French or Spanish
AP Specialist with French or Spanish
Warsaw
NR REF.: 1127714
AP Analyst with French or Spanish
Accounts Payable Analyst with French or Spanish
On behalf of my Client, an international medical device industry company that develops its business SSC Warsaw, we are currently looking for candidates with knowledge of French or Spanish to join a newly established team.
On the position of an Accounts Payable Analyst, you will be responsible for processing timely and accurate all tasks in accordance with required procedures and instructions. You will support AP and T&E processes for the EMEA region, diagnose and resolve incoming supplier queries with high-quality service standard, cooperate with internal departments to handle the queries properly. An ideal candidate will make calls and advise suppliers on appropriate action by following procedures and assist in performing root cause analysis on repetitive errors.
We are looking for candidates with first professional experience in corporate environment preferably in Finance. Fluent French or Spanish is required. We are seeking service-oriented candidates, and able to collaborate with both external and internal parties. In addition, to be successful on this position you need to present strong communication skills, be detailed minded and possess a mindset of continuous improvement
Our client offers stable employment conditions in international environment, benefit package, convenient location in the city center and the possibility be a part of start-up GBS Team.
Oferta pracy, na którą zgłaszasz swoją kandydaturę wymaga wypełnienia formularza bezpośrednio na stronie Pracodawcy.

Klikając "Aplikuj" zostaniesz przekierowany na stronę internetową Pracodawcy.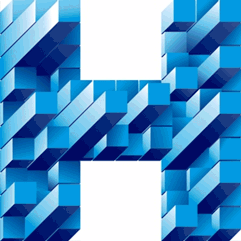 Prosimy o dopisanie następującej klauzuli "Wyrażam zgodę na przetwarzanie moich danych osobowych zawartych w ofercie dla potrzeb procesu rekrutacji zgodnie z Ustawą o ochronie danych osobowych z dnia 29.08.1997r., Dz. U. Nr 101, poz. 926 ze zm."

Numer w rejestrze agencji zatrudnienia: 361