AP Specialist with Czech
AP Specialist with Czech
Katowice
NR REF.: 1152476
For our client we are looking for AP Specialist to join new Business Service Centre based in Katowice.
Key Accountabilities
Assemble, review and verify invoices and check requests
Flag and clarify any unusual or questionable invoice items or prices
Sort, code and match invoices and set invoices up for payment
Enter and upload invoices into system and track expenses and process expense reports
Prepare and process electronic transfers and payments
Post transactions to journals, ledgers and other records
Reconcile accounts payable transactions and prepare analysis of accounts
Monitor accounts to ensure payments are up to date
Research and resolve invoice discrepancies and issues
Correspond with vendors and respond to inquiries
Produce monthly reports and assist with month end closing
Experience required
Degree in Finance/Accounting or related field will be a strong asset
Experience in AP Department
Fluency in both written and spoken English
Advanced knowledge of MS Office, especially MS Excel
Excellent planning and organization skills
Analytical and detail oriented mindset
Perform effectively under conditions of fluctuating workload
Flexibility, especially in the period of month-end closing
Basic decision-making ability
What you'll get in return
Challenging and exciting career in international environment
Great possibility of further development
Stable job in a team of professionals
Attractive salary
Employee's benefits
What you need to do now
If you're interested in this role, click 'apply now' to forward an up-to-date copy of your CV, or call us now.
Oferta pracy, na którą zgłaszasz swoją kandydaturę wymaga wypełnienia formularza bezpośrednio na stronie Pracodawcy.

Klikając "Aplikuj" zostaniesz przekierowany na stronę internetową Pracodawcy.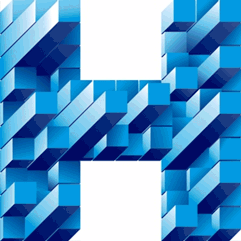 Prosimy o dopisanie następującej klauzuli "Wyrażam zgodę na przetwarzanie moich danych osobowych zawartych w ofercie dla potrzeb procesu rekrutacji zgodnie z Ustawą o ochronie danych osobowych z dnia 29.08.1997r., Dz. U. Nr 101, poz. 926 ze zm."

Numer w rejestrze agencji zatrudnienia: 361