AP Accountant with Portuguese - Katowice , śląskie

AP Accountant with Portuguese
AP Accountant with Portuguese
Katowice
NR REF.: 1103319
Those who love life will appreciate our work environment.


The important aspect of our work is that it is of great importance to the community and that you can find the results everywhere. Take a close look and see for yourself: TÜV Rheinland is active in almost all areas of life and has become indispensable for people, technology and the preservation of nature.

If you would ask our staff why they enjoy their work you often get the following reply: Because the versatile tasks make sense and you actually make life safer and more sustainable with this kind of work. Also, you are exposed to numerous opportunities to generate solutions for the future and develop significant innovations – on all continents.

Explore the world of our progressive employer structure: a lot of people with the most diverse professional and personal background, our vision, values and corporate culture. Learn about an impressive variety of more than 2,500 services that promise to offer exciting challenges for every personality type. Why not for you too?

Let us make a vision come true together.

Since its' founding in 1872 TÜV Rheinland stands for growth, stability and independence. These corporate attributes strengthen us to achieve our objective to be the world's best sustainable and self-financed service provider for testing, inspection, certification, consulting and training.

To reach this goal we are looking for enthusiastic people who want to think, operate and act big and who courageously and responsibly want to explore new avenues. Today about 20,000 employees work at our 500 locations in 69 countries and create the future with their drive and visions.


Main tasks and responsibilities:
Perform various operational F&A activities within an Accounts Payable area
Accurately and timely perform all activities, according to the guidelines received from Team Leader
Responsible for the preparation of specifications/reconciliations and documentation of the submitted financial data
Timely completion of all allocated tasks (daily, weekly, monthly)
Communicate with internal and external SSC customer in an effective and efficient manner
Report periodically or upon request KPI's measurements
Possible participation in process migration
Prepare process documentation: desktop procedures and process maps
Participation in continuous process improvement
Vendor Master Data maintenance, ensure accuracy of the Vendor Master Data in the ERP systems
Receive and review invoices and/or other documentation for completeness and compliance with defined policies and procedures
Code, verify and process invoices according to defined policies and procedures in ERP system
Ensure proper matching of invoices with the payments
Prepare parts of the monthly reconciliation
Candidate profile
University/ College: Finance, Accounting, Economics
Previous experience in accounting/ finance area (2 years)
Knowledge of accounting basic principles
Very good communication skills and ability to work in the team
Very good verbal/ written English
Willingness to travel during the transition phase
Very good Portuguese
SAP knowledge (as advantage)
Oferta pracy, na którą zgłaszasz swoją kandydaturę wymaga wypełnienia formularza bezpośrednio na stronie Pracodawcy.

Klikając "Aplikuj" zostaniesz przekierowany na stronę internetową Pracodawcy.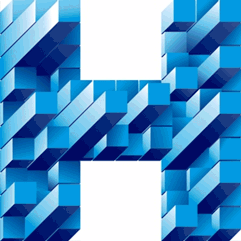 Prosimy o dopisanie następującej klauzuli "Wyrażam zgodę na przetwarzanie moich danych osobowych zawartych w ofercie dla potrzeb procesu rekrutacji zgodnie z Ustawą o ochronie danych osobowych z dnia 29.08.1997r., Dz. U. Nr 101, poz. 926 ze zm."

Numer w rejestrze agencji zatrudnienia: 361