AP Accountant with English - Katowice , śląskie

AP Accountant with English
AP Accountant with English




Katowice




NR REF.: 1120111



Your new company
We are looking for the person to hold the position
PTP Accountant with English
to one of the Shared Service Centre located in Katowice.
New role
As a
PTP Accountant with English
you will be responsible for performing various operational F&A activities within an Accounts Payable area, preparing of specifications/reconciliations and documentation of the submitted financial data, communication with internal and external SSC customer in an effective and efficient manner,preparing process documentation, Vendor Master Data maintenance, ensure accuracy of the Vendor Master Data in the ERP systems and many more.
Our requirements
To be the best candidate for this role you will need to have previous experience in accounting/ finance area (2 years), knowledge of accounting basic principles, very good communication skills and ability to work in the team,very good verbal/ written English and SAP knowledge (as advantage).
What we offer
Our Client offers rare opportunity to play an important role in new established company structure together with opportunity to build your team from the very beginning. You will be provided with attractive remuneration and unique opportunity to take part in migration process.
Additional information
If you are interested in this role please call us now or click 'apply now' and add your CV.
If you are looking for new role, contact us for a discussion on your career. We' ll try to help you as quick as it's possible.
.
Oferta pracy, na którą zgłaszasz swoją kandydaturę wymaga wypełnienia formularza bezpośrednio na stronie Pracodawcy.

Klikając "Aplikuj" zostaniesz przekierowany na stronę internetową Pracodawcy.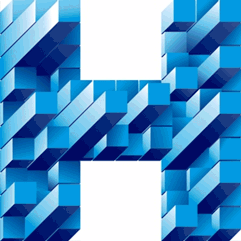 Prosimy o dopisanie następującej klauzuli "Wyrażam zgodę na przetwarzanie moich danych osobowych zawartych w ofercie dla potrzeb procesu rekrutacji zgodnie z Ustawą o ochronie danych osobowych z dnia 29.08.1997r., Dz. U. Nr 101, poz. 926 ze zm."

Numer w rejestrze agencji zatrudnienia: 361