AP Accountant with English and French - Wrocław , dolnośląskie

AP Accountant with English and French
AP Accountant with English and French
Wrocław
NR REF.: 1118174
For our client leading international supplier to the automotive industry we are currently looking for :
AP Accountant Specialist with French
On this position You will be responsible for
: Timely and accurate processing of specific accounting transactions using SAP in the area of Accounts Payable, Ensuring daily operations are carried out according to set targets and deadlines, Assistance in monthly and yearly closing, Delivering high level of service, Identifying potential process improvements opportunities, Supporting other team members in day to day processes, Creating accounting procedures
Requirements for this position :

Fluency in English
Communicative knowledge of French
Working experience in accounting (preferably min. 1 year)
Good knowledge of SAP and MS Excel is nice to have
Analytical thinking, attention to detail
Willingness to learn and develop already gained skills
Excellent communication and interpersonal skills
Ability to work in a team and individually
Experience in knowledge/process transfer in shared service environment will be an asset
Working experience in accounting – min. 1 years (preferably in Polish company)
See what more we can offer you:

Get attractive salary package (incl. private medical care program, Multisport, group insurance, cafeteria bonus system)
Become a part of a new startup company where we care a lot about a great working atmosphere
Have a possibility to work for well-known brand, a leader in Automotive industry whose products are highly recognized worldwide
Relocation bonus for candidates who are based more than 100 km from Wrocław
Language training courses
Referral bonus program
Flexible work schedule and working time to time from home (home office)
Free fruits, sweets and sandwiches day
Oferta pracy, na którą zgłaszasz swoją kandydaturę wymaga wypełnienia formularza bezpośrednio na stronie Pracodawcy.

Klikając "Aplikuj" zostaniesz przekierowany na stronę internetową Pracodawcy.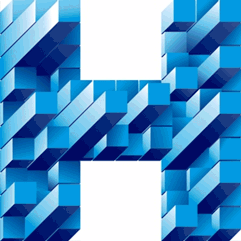 Prosimy o dopisanie następującej klauzuli "Wyrażam zgodę na przetwarzanie moich danych osobowych zawartych w ofercie dla potrzeb procesu rekrutacji zgodnie z Ustawą o ochronie danych osobowych z dnia 29.08.1997r., Dz. U. Nr 101, poz. 926 ze zm."

Numer w rejestrze agencji zatrudnienia: 361