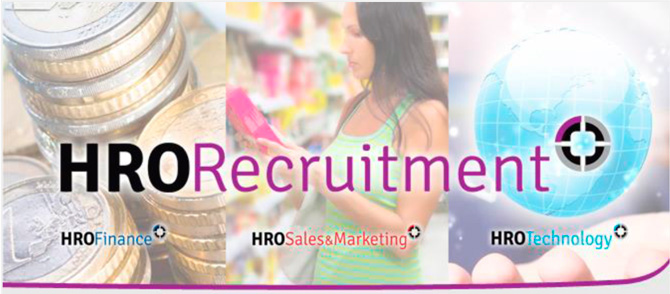 Agile Project Manager
Miejsce pracy: Kraków
HRO Recruitment is a specialist traditional recruitment business. HRO Recruitment is a brand of HRO Personnel Sp. z o. o. HRO Personnel is a Human Resources service provider operating under number 6696. We are working as a recruitment provider searching on our Client's behalf for a person in the following role:
Agile Project Manager
Location: Kraków- Kapelanka
If you're looking for a career that will give you plenty of opportunities to develop, join to us and your future will be rich with potential. Whether you want a career that could take you to the top, or simply take you in an exciting new direction, company offers opportunities, support and rewards that will take you further.
In this role you will be responsible for working closely with stakeholders and development team to deliver accurate, efficient and easy to maintain web applications.
Key Accountabilitie:s
Organize and facilitate sprint and release planning, daily stand-ups, reviews, retrospectives, demos and other Agile/Scrum related ceremonies
Adapt plans, schedules, and resource assignments as required throughout software development sprints and releases to respond to emerging requirements and risks
Facilitate the transformation of high-level business requirements into detailed and succinct backlogs, stories and functional products
Drive, track and communicate the progress of sprints and releases through team velocity, burn down charts, successful builds and deployments and other metrics
Ensure the development teams practice the core agile principles of collaboration, prioritization, team accountability, and visibility
Ensure the team strives to make each functional increment potentially shippable,
Constantly striving for continuous improvement and team empowerment
Exposure and experience with the SDLC; design, coding, test, build, QA, deployment and maintenance and with service orientated architecture
Lead, guide and mentor stakeholders, peers and teams to become agile advocates
Help the organization transform from traditional delivery methods such as waterfall to Agile
Recognize the need for change, recommend improvements and assist with implementing best practice
Strong abilities in coordinating complex project schedules, resolving competing dependencies, and fostering collaboration among globally distributed teams
Demonstrable ability to self-manage, be proactive, take ownership, build relationships and drive solutions through from inception to production
You must be a strong team player with the ability to influence, lead and collaborate with multiple interfaces
Requirements:
Strong practical experience and understanding of Scrum and Kanban, XP, BDD, ATDD and TDD, Strong communication skills in English, both verbal and written, to communicate effectively with stakeholders and teams
Minimum of Bachelor's degree or equivalent experience in quantitative sciences or related field (a degree in computer science – nice to have)
Minimum of 2 years of strong experience as Agile Scrum Master, Agile Product Manager, IT Business Analyst, IT stakeholder or any similar role
Excellent skills in MS Office suite and Agile tooling i.e. Jira/Confluence, RTC or similar
Good analytical skills
A high level of motivation, quick to learn and the ability to work with minimal supervision
Nice to have:
An industry recognized Agile certification such as Certified Scrum Master (CSM) or Professional Scrum Master (PSM),
Experience / understanding of modern digital technologies
Experience in working with client-server applications
Innovative approach to solving complex problems with an excellent level of attention to detail
We offer:
Stable job in professional team
Flexible working hours and the opportunity to work from home
Private health care, competitive insurance package and access to Benefit Systems
Interesting path of career in an international organization
Consistent scope of responsibilities
We value our diverse and inclusive community and we believe you will, too
Please add the following clause to the end of your submitted CV: "I hereby consent for HRO Recruitment, a brand of HRO Personnel Sp. z o.o. with their head office in Warsaw at Puławska 182, to use my personal details hereby submitted for their recruitment process (documenting and processing personal information and forwarding said information to their clients within the structure of the client"s recruitment projects) in accordance with the Law on Protection of Personal Data (Dz. U. 2002 r. Nr 101 poz. 926) until I submit a written withdrawal of consent. I confirm that I was informed of the right to modify, access and protect my personal information."
Aplikuj
Uprzejmie informujemy, iż kontaktujemy się tylko z wybranymi osobami. Kandydatów, biorących udział w procesach rekrutacyjnych rejestrujemy w naszej bazie danych. Nadesłanych dokumentów nie zwracamy.